Car Wrap Insurance
The ISIS Insurance team can help you find the car wrap insurance cover that you need!
ISIS arrange car wrap insurance that suits your business needs
If you run a business that offers vinyl graphic printing and fitting for vehicles, it's vital to have the relevant business insurance in place. You will have a number of general business insurance requirements as well as some that are specific to you, working in the motor trade.
Buying car wrap insurance shouldn't be a headache. At ISIS we offer a flexible, fast service designed to keep your business on the road. For Feefo 5 star service, as rated by our clients, pick up the phone now. You could be on cover within 20 minutes.
We're not a call centre. Don't queue, get straight through.
Vinyl graphic business premises cover
Tools and equipment insurance
Road Risk cover
Liability insurance
Cover for vehicles being worked on
What needs to be included on an insurance policy for vinyl graphic fitters?
There are a number of unique considerations that need to be made when choosing your business insurance policy: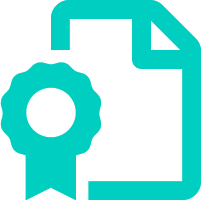 Road Risk Insurance
You will need to ensure that you and your employees are insured adequately to drive your own business vehicles, as well as able to drive customers vehicles for collection and delivery purposes. Road Risk Insurance can be bought on a Third Party Only, Third Party Fire and Theft and Comprehensive basis. We would almost always recommend that you take out Comprehensive cover.
Plant and machinery
You will have specialist digital print equipment that is not only expensive, but also critical to the running of your business. This should be protected adequately, ensuring that if the equipment is damaged, stolen or destroyed, you will be able to get it replaced. It's also worth considering Business Interruption cover, which will cover you for business overheads such as wages and rent or mortgage, while the business is unable to trade as you wait for new equipment to be delivered and installed.
Damage to vehicle being worked on
Even for the most experienced vinyl wrap fitter, things can go wrong when installing the graphic to a vehicle, or removing and old one to replace. Insurance is available for any damage done to the vehicle as it's being worked on.
What other insurance should a Car Wrap installer consider?
Outside of the specific insurance requirements outlined above, it's likely that you will need some covers in place that are common to many businesses.
Business premises and content insurance – no matter whether you own your own premises, or operate from a rented commercial building, you'll need to have buildings cover in place. This protects you from the costs or repairing damage in the event of a fire or flood, or even where the building is vandalized.
Liability Insurance for car wrap installers – If you have staff, even on a casual or part time basis, you will need to have Employers Liability Insurance in place by law. This protects you from costs where an employee claims that they have suffered a loss, been injure or become unwell as a consequence of their work for you. Public Liability works in a similar way, but where the claim is brought by a member of the public. For example, it could be something as simply as a customer tripping up while on your premises waiting to collect their vehicle. Liability insurance protects you from the costs of defending a claim (even where its disproven, this can be significant) as well as any pay out that is awarded.
There are many potential considerations when it comes to choosing the appropriate insurance policy for your business. To ensure you make the right decisions and get adequate protection in place at an appropriate level, it's worth speaking to one of our advisors.
Why compare Car wrap installers Insurance with ISIS Insurance?
ISIS Insurance is an independently owned Insurance Broker, specializing in providing cover to businesses who work with vehicles. From HGV operators to motor mechanics, we have arranged insurance protection for literally thousands of UK businesses. With access to a range of policies from a number of leading insurers, we offer choice, backed up by the professional advice of our broking team. Give us a call today!
Other insurance products from Isis Insurance

Haulage
Isis Insurance are specialist HGV Insurance brokers. Your single vehicle or haulage fleet insurance could not be in better hands.

Goods in Transit
Protect the valuable goods you transport in the UK and Overseas with our bespoke goods in transit insurance policies.

Business
Isis Insurance provide the full suite of business insurance policies, from sole traders, SMEs through to large businesses.
Breakdown Cover
A breakdown can mean considerable time lost, money spent, and stress levels raised. Talk to us about our breakdown cover.