Mobile Mechanics Insurance
The ISIS Insurance team can help you find the mobile mechanics insurance cover that you need!
ISIS arrange Mobile Mechanic insurance that suits your business needs
Buying Mobile Mechanics insurance shouldn't be a headache. At ISIS we offer a flexible, fast service designed to keep your business on the road. For Feefo 5 star service, as rated by our clients, pick up the phone now. You could be on cover within 20 minutes.
Who needs Mobile Mechanic Insurance?
Running a mobile mechanic business presents a number of risks that you should carefully consider when buying an insurance policy. No matter whether you are a part time mobile mechanic, or run a business with a number of mobile mechanics servicing and repairing customers vehicles, we can provide you with the cover you need – from a simple Road Risk policy through to a Combined Motor Trade policy, designed to cover all aspects of your business.
Cover available for full and part time mobile mechanics
Road Risk cover – including for mobile mechanics working from home
Cover to drive customers vehicles
Cover for your own vehicles, tools and equipment
Service Indemnity Insurance
Full Combined Motor Trade policy available
What is included on a Mobile Mechanic Insurance policy?
There are a number of cover options that you should consider. Cover is flexible, and allows you to choose the protections that your business requires. Typically, a mobile mechanic will need to think about the following: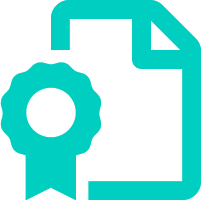 Road Risk Insurance.
This can be bought on a Third Party Only, Third Party Fire and Theft or Comprehensive basis. It allows you to drive customers vehicles as well as covering them while in your care and custody. In addition, it provides protection for you and your employees driving your own business vehicles.
Tools and portable tools cover.
The vehicles that you use to get to customers will naturally be laden with the tools and diagnostic equipment that you and your staff need to carry out repairs. These are the lifeblood of your business and likely to represent significant investments. Cover can be provided upto and agreed and appropriate limit, and protection can sometimes be provided for tools left in the vehicle overnight (with specific security requirements).
Service Indemnity Insurance.
This protects you in the event that a customer claims loss, injury or damage as a consequence of your work. It's effectively cover against claims of defective workmanship. Defending yourself in such circumstances can be time consuming and expensive, even where the claim is ultimately disproven. Having cover in place means peace of mind, allowing you to get on with running the business.
Mobile Mechanic Liability Insurance.
Public and Employers Liability Insurance is available for mobile mechanics. Employers Liability Insurance is a legal requirement where you have anyone working for you – even on a casual basis. Public Liability Insurance offers protection in the even that a member of the public claims to have suffered a loss or injury as a consequence of your business activity.
Other considerations should be made based on your particular business. If the business operates out of commercial premises where you have office contents and store equipment or stock, it's likely that you will benefit from a Motor Trade Combined policy, which can be tailored to your needs, but principally provides a wide range of covers on a single policy.
Why compare Mobile Mechanic Insurance with ISIS Insurance Brokers?
ISIS Insurance is an independently owned Insurance Broker, specializing in providing cover to businesses who work with vehicles. From HGV operators to motor mechanics, we have arranged insurance protection for literally thousands of UK businesses. With access to a range of policies from a number of leading insurers, we offer choice, backed up by the professional advice of our broking team. Give us a call today!
Other insurance products from Isis Insurance

Haulage
Isis Insurance are specialist HGV Insurance brokers. Your single vehicle or haulage fleet insurance could not be in better hands.

Goods in Transit
Protect the valuable goods you transport in the UK and Overseas with our bespoke goods in transit insurance policies.

Business
Isis Insurance provide the full suite of business insurance policies, from sole traders, SMEs through to large businesses.
Breakdown Cover
A breakdown can mean considerable time lost, money spent, and stress levels raised. Talk to us about our breakdown cover.