PDR Technician and Smart Repairer Insurance
The ISIS Insurance team can help you find the cover that your business needs!
ISIS arrange Smart Repairers insurance that suits your business needs
Buying Smart Repairers insurance shouldn't be a headache. At ISIS we offer a flexible, fast service designed to keep your business on the road. For Feefo 5 star service, as rated by our clients, pick up the phone now. You could be on cover within 20 minutes.
We're not a call centre. Don't queue, get straight through.
Instant cover, instant documentation.
Flexible payment options.
Tools and equipment cover
Road Risk cover
Liability insurance
Who needs a PDR Technician and SMART Repairer business insurance policy?
As a PDR technician, or someone running a SMART repair service, you're all about fast, efficient repairs to your clients vehicles, saving them money compared to having to use traditional Bodyshops. Here at ISIS Insurance, we like to think we can offer a similarly cost effective, hassle free approach to arranging the insurance covers that you need to protect your business.
Every business is different, and it may be that you offer a mobile dent repair service, or have business premises that you operate from. That being said, there are a number of insurance covers that PDR and SMART repair businesses are likely to need. Having them all included on one policy means less admin to worry about and a potential cost saving benefit.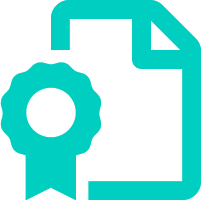 What is included on a PDR Technician and SMART Repairers' Insurance policy?
The nature of your business means that there are a number of activities that you need to have cover in place for. You may have your own premises where you store and operate valuable equipment and stock. If you run a mobile repair business, you're likely to have one or more vans that have been specially adapted to accommodate your tools and machinery. All of these things can be protected through premises, business contents and stock covers.
In addition to protecting your assets, you will have a number of liabilities that the business could be exposed to that can be addressed as part of a PDR Technician insurance policy. Employers Liability insurance is compulsory under UK law for any business that employs people – even on a part time or casual basis. Public liability insurance protects you from the costs associated with claims made by members of the public that they have suffered a loss or injury as a result of your work. You should also consider Product Liability. Product Liability provides protection in a situation where a product you have supplied or fitted (for example, paint or a new panel) is alleged to be defective.
Road Risk Insurance is probably essential for any business in the motor trade, and certainly for SMART Repair and PDR Technicians. It not only ensures that you and your team are insured to drive your own vehicles, but also means you can drive your clients, and insures them while in your care. This can be invaluable if, for example, you offer a collection and return service.
Why compare PDR Technician and SMART Repairers Insurance with ISIS Insurance?
ISIS Insurance is an independently owned Insurance Broker, specializing in providing cover to businesses who work with vehicles. From HGV operators to motor mechanics, we have arranged insurance protection for literally thousands of UK businesses. With access to a range of policies from a number of leading insurers, we offer choice, backed up by the professional advice of our broking team. Give us a call today!
Other insurance products from Isis Insurance

Haulage
Isis Insurance are specialist HGV Insurance brokers. Your single vehicle or haulage fleet insurance could not be in better hands.

Goods in Transit
Protect the valuable goods you transport in the UK and Overseas with our bespoke goods in transit insurance policies.

Business
Isis Insurance provide the full suite of business insurance policies, from sole traders, SMEs through to large businesses.
Breakdown Cover
A breakdown can mean considerable time lost, money spent, and stress levels raised. Talk to us about our breakdown cover.