Business Insurance
ISIS can help you find the business insurance cover you need, leaving you to get on with running your business.
Who needs business insurance?
Business insurance is a very broad term and there are numerous types of insurance policies that come under the class of business insurance. It can be very challenging firstly, knowing what type of business policy you need and then secondly, finding the right policy that protects you adequately.
Your insurance requirements will vary depending on what type of business you have: you may be a solicitor or own a haulage company, you could be a plumber or shop owner. Whatever type of business you have, you will want to protect it from the various risks that it faces every day.
You may need property insurance to protect your buildings, premises, contents and stock. You may need liability insurance to protect you against third party claims for injury or damage. If you employ people even its just casual or part time, you will require Employers Liability Insurance to protect you against claims from employees or ex-employees. Employers liability is also a legal requirement under UK law.
Isis is an established, independent commercial insurance broker. We specialise in arranging insurance for businesses, and will be able to help you determine what insurance cover your business needs, assisting you in selecting the right policy for you and your business.
We're not a call centre. Don't queue, get straight through.
Instant cover, instant documentation.
Flexible payment options.
What sort of protection can business insurance offer?
There are many kinds of business insurance available, reflecting the diversity of businesses operating in the UK today.
Choosing a broker like ISIS Insurance means that you have choice when it comes to business insurance. We'll take time to understand your business fully, before making recommendations on the types of cover you may need to consider.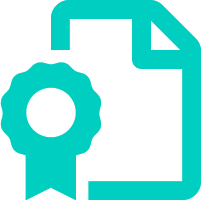 Why you should compare business insurance with ISIS before you buy
Every business is different and as such will have different insurance requirements. It can be a minefield trying to sort through the vast amount of policies out there. It is important that you don't just choose the first provider you approach as this could mean missing out on benefits that might be essential to your business.
Let us use our knowledge and panel of insurers that we have built up over several years to find you the right business policy. We have years of experience in the commercial insurance field, and highly skilled people whose job it is to get to know people like you and businesses like yours. We can then advise you on which business insurance products are right for you and your business, giving you, peace of mind knowing that your business is protected.
Other insurance products from Isis Insurance

Haulage
Isis Insurance are specialist HGV Insurance brokers. Your single vehicle or haulage fleet insurance could not be in better hands.

Goods in Transit
Protect the valuable goods you transport in the UK and Overseas with our bespoke goods in transit insurance policies.

Business
Isis Insurance provide the full suite of business insurance policies, from sole traders, SMEs through to large businesses.
Breakdown Cover
A breakdown can mean considerable time lost, money spent, and stress levels raised. Talk to us about our breakdown cover.