Haulage Insurance
Need a haulage insurance policy for your business? Isis Insurance is a specialist broker for HGV and lorry owners or operators.
What is haulage insurance?
Haulage insurance is designed to protect your vehicle and your business when you carry customers goods. It must be arranged to reflect your particular needs.
Depending on the cover you arrange, it should protect you when you are carrying goods "for hire and reward" on behalf of your customers. The size of the vehicle which you operate is also important as vehicles under 3.5 tonnes may need LGV haulage cover, whilst those over that limit may require HGV haulage cover.
Haulage insurance is a legal requirement for the HGV itself – as it vehicle insurance for any motor vehicle on the UK roads – and you must ensure the tonnage if your vehicle is accurate on your Haulage insurance policy. You must declare if you are carrying hazardous or inflammatory goods.
Goods in transit cover is optional but highly recommended if you are carrying your customers goods, or indeed your own goods, particular if they are worth a considerable sum.
ISIS offer haulage insurance designed to fit around your business
We want to remove the stress of buying your policy. For Feefo 5-star service, as rated by our clients, pick up the phone or complete our short quote form now. You could be on cover within 20 minutes.
We're not a call centre. Don't queue, get straight through.
Instant cover, instant documentation.
Flexible payment options.
Discounts available for new ventures.
Discounts available for vehicles with fixed cameras.
Access to exclusive schemes you won't find on the high street
What other policies should I consider?
There are a wide variety of haulage insurers and the haulage insurance cover they offer can vary significantly. However, here are some examples of other insurance you may need or wish to consider:
Basic, 3rd party cover is required by law, of course. But this may not be sufficent to protect your haulage vehicle. You may wish to consider comprehensive cover to ensure your vehicle is adequately protected.
If you have drivers working for you, even if only casually, by law you are required to arrange employers' liability insurance.
You're delivering goods and there can be hazards even when your lorry is parked up. If an accident happened when unloading and a passing member of the public were injured, you could face costly legal bills as well as have to payout compensation. For this reason, you should consider arranging public liability insurance, too.
Goods in transit insurance will provide cover for the repair or replacement of customers goods you may be carrying if they are damaged or stolen. This cover may be a contractual requirement by your customers.
Breakdown cover is often arranged to provide roadside assistance in the event of a breakdown.
No matter what you need from your haulage insurance, ISIS is here to help you find the haulage insurance that suits your individual needs.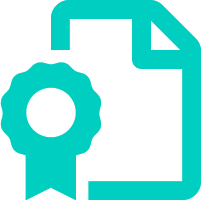 Types of Haulage Insurance
There is quite a lot of confusion about Haulage Insurance, because different types of cover is available based on the vehicle weight. The term "haulage" can cover anything from a large but relatively light transit van between 3.5 tonnes and 7.5 tonnes which anyone can drive with a UK driving licence and some of these vehicles are referred to as LGV's or Light Good Vehicles.
Of course, there are also HGV's ranging starting at over 7.5 tonnes through to 44+ tonnes which are either bigger 2 axle vehicles or typically multi axle vehicles. You must have an operator's licence to drive one of these vehicles and the haulage insurance policy must reflect that.
Road Haulage Insurance
Road haulage insurance is for anyone who operates a vehicle, carrying customers goods. Road haulage insurance offers protection for your vehicle and It must be arranged to reflect your particular needs.
Covers vary, but road haulage insurance should offer protection when you are carrying goods 'for hire and reward' on behalf of a third party – your customers.
There is a range of considerations to be made when buying road haulage insurance. For example, if you operate a van or lorry that's under 3.5 tonnes, LGV cover may be appropriate. Conversely, vehicles over that limit may require HGV haulage cover.
Other considerations include the number of vehicles that you operate (it may be that a fleet policy would represent the best option for you), the amount of deliveries that you carry out in a normal working day and whether you operate in the UK only, or travel into the EU.
Light Haulage Insurance
Light haulage insurance is a type of policy specifically designed for individuals or businesses who carry goods on behalf of customers. Typically someone will operate a smaller vehicle – using either a 3.5 or 7.5 tonne vehicle – and operates on a limited delivery basis. Examples could be where the operator has a contract delivering goods to a single location every day.
The key consideration for insurers is the limited number of drops per day as opposed to a courier who may make numerous drops every day.
Cover can be flexible and normally extends beyond basic third party fire and theft cover to comprehensive. Arranging a comprehensive policy means that your vehicle is protected against accidental damage in the event of an incident occurring. For most individuals or businesses operating a light haulage vehicle this is vital as it ensures the vehicle is back on the road as soon as possible.
In addition to vehicle insurance, you will need to consider for the goods being carried in your vehicle. This can be arranged under a goods in transit policy whch will provide cover should your customers goods be damaged or stolen.
Also, you should consider arranging public liability insurance which will provide protection from claims made by members of the public or businesses where you may be delivering.
Of course if you have drivers working for you, even on a casual basis, you are required by law to arrange employers' liability insurance.
Heavy Goods Haulage Insurance
This policy is for haulage vehicles over 7.5 tonnes and up to 44+ tonnes. In simple terms, some of the bigger trucks and HGV's that you see every day on the motorway.
You need specialist insurance cover for these vehicles and you must have an operators licence to drive / operate such a vehicle. We can provide single vehicle or haulage fleet insurance (3+ vehicles).
Who needs haulage insurance?
In general, any individual or business which owns or operates a small or large HGV carrying customers goods will need haulage insurance.
There are a number of considerations, examples being the size and number of vehicles that you operate, the volume of haulage deliveries that you carry out in a normal working day and whether you operate in the UK only, or travel into the EU.
It is vitally important to ensure that the haulage insurance cover that you arrange takes into account your specific business needs to make sure that you are correctly covered when the unexpected happens
Other insurance products from Isis Insurance

Haulage
Isis Insurance are specialist HGV Insurance brokers. Your single vehicle or haulage fleet insurance could not be in better hands.

Goods in Transit
Protect the valuable goods you transport in the UK and Overseas with our bespoke goods in transit insurance policies.

Business
Isis Insurance provide the full suite of business insurance policies, from sole traders, SMEs through to large businesses.
Breakdown Cover
A breakdown can mean considerable time lost, money spent, and stress levels raised. Talk to us about our breakdown cover.