Residential Landlords Insurance
Looks for buy to let insurance? The ISIS property insurance team can help!
ISIS arrange residential property insurance that suits your needs
Buying residential landlord insurance shouldn't be a headache. At ISIS we offer a flexible, fast service and can arrange buy to let insurance where you might otherwise struggle. For Feefo 5 star service, as rated by our clients, pick up the phone now. You could be on cover within 20 minutes.
We're not a call centre. Don't queue, get straight through.
Instant cover, instant documentation.
Flexible payment options.
What Cover does Residential Landlords Insurance Provide?
We understand that everyone's insurance requirements are different, so whether you have multiple properties needing one comprehensive policy, or one specialised building, we can create the best policy for you. Typically, cover can be arranged to include:
Property Owners Liability available – to protect you against any claim that your tenants could make against you.
Contents cover – to protect any damages that can occur to your contents in your property. This does not cover the contents belonging to your tenants.
Malicious Damage Cover – in the event of intentional damage done to your property by tenants.
Cover for unoccupied properties – if your property is empty for 30 days or more, specialist unoccupied property cover is needed.
Loss of income – should your property become uninhabitable due to fire or flooding, this will cover the cost of lost rent. Particularly important if you have fixed overheads like a mortgage.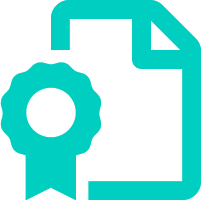 Optional Cover can also be arranged for:
Accidental Damage – proving cover for your building
Legal Expenses – should a claim go to court, this will cover the costs of hiring a lawyer or court fees.
Who Needs Residential Landlords Insurance?
If you own any property that you rent out for residential purposes then you need Buy to Let Insurance. Despite the fact that there is no legal obligation to have Landlords Insurance, if you have a mortgage on your property, your lender may require you to have insurance before you take on tenants.
As well as needing insurance to meet your mortgage requirements, insurance is necessary to protect you against any liabilities you have towards your tenants, and also to protect the building itself. Without insurance, if a tenant were to have an accident due to your negligence, for example a fall on badly fitted carpet, they could file a lawsuit against you.
The cost of legal fees and compensation alone could completely negate the profit you have made from rental income.
Other insurance products from Isis Insurance

Haulage
Isis Insurance are specialist HGV Insurance brokers. Your single vehicle or haulage fleet insurance could not be in better hands.

Goods in Transit
Protect the valuable goods you transport in the UK and Overseas with our bespoke goods in transit insurance policies.

Business
Isis Insurance provide the full suite of business insurance policies, from sole traders, SMEs through to large businesses.
Breakdown Cover
A breakdown can mean considerable time lost, money spent, and stress levels raised. Talk to us about our breakdown cover.