Lorry Fleet Insurance
ISIS can help you find the cover you need to protect your fleet, and your business!
ISIS offer a fresh approach to arranging Lorry fleet insurance
Arranging a lorry fleet insurance policy for your business shouldn't be time consuming or stressful. For Feefo 5 star service, as rated by our clients, pick up the phone now. You could be on cover within 20 minutes.
We're not a call centre. Don't queue, get straight through.
Instant cover, instant documentation.
Flexible payment options.
Discounts available for new ventures.
Discounts available for vehicles with fixed cameras.
Access to exclusive schemes you won't find on the high street
Who needs lorry fleet insurance?
If you operate a fleet of lorries in the UK or across Europe, then you already know how much of a hassle it can be making sure that each of your vehicles is properly insured and that each of your drivers are covered when using any of your lorries. Most businesses find that the best way to manage the insurance for their fleet of vehicles is to find a policy that covers their entire fleet and team of drivers under one roof.
Insuring your whole fleet under one policy can be less expensive than getting the same level of cover for each vehicle individually and it is also much simpler from an administrative perspective. There would only be a single premium to pay, a single policy to renew, and a single point of contact for any concerns or claims.
You will find that every fleet policy and the cover it provides is different from Insurer to Insurer. If you would like expert assistance arranging lorry fleet insurance to your exact business needs, call ISIS today!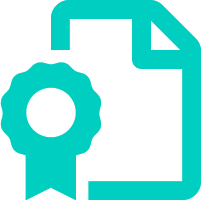 Key benefits of lorry fleet insurance
For any business with multiple lorries, a lorry fleet insurance policy can have a number of important benefits.
It makes life easier. Having just one policy – and one renewal date – to manage means less administration for you to manage your lorry fleet.
You can have a combination of vehicles on the policy, lorries, vans, plant.
It can save you money.
It is flexible. As a business, you may acquire new vehicles or hire new drivers. With a lorry fleet policy, you have the option of being able to amend these details. The right fleet policy will grow with your business.
What other insurance should I look at for my business when buying Lorry Fleet Insurance cover?
Unlike private vehicle insurance or even cover for a single commercial vehicle, lorry fleet insurance is not typically available as 'third party only' or 'third party fire and theft'. It's usually sold at a comprehensive level. There are a number of additional insurance policies that you may wish to think about:
Public liability cover
Goods in transit cover
Employer liability cover
Breakdown recovery
Legal expenses cover
Roadside assistance
Other insurance products from Isis Insurance

Haulage
Isis Insurance are specialist HGV Insurance brokers. Your single vehicle or haulage fleet insurance could not be in better hands.

Goods in Transit
Protect the valuable goods you transport in the UK and Overseas with our bespoke goods in transit insurance policies.

Business
Isis Insurance provide the full suite of business insurance policies, from sole traders, SMEs through to large businesses.
Breakdown Cover
A breakdown can mean considerable time lost, money spent, and stress levels raised. Talk to us about our breakdown cover.