LGV Insurance
Your LGV insurance needs to fit your business perfectly. ISIS offer light commercial vehicle insurance options, so you can be better protected.
What is LGV Insurance?
For insurers, LGV insurance is usually defined as cover appropriate for individuals or businesses who carry goods either for customers or delivering their own goods. Typically using vehicles in excess of 3.5 tonne, large goods vehicles can come in many shapes and sizes and LGV owners operate vehicles right across the weight range upto 44 tonne.
Flexible cover is available and typically it extends beyond basic third party insurance for the vehicle itself. Comprehensive LGV insurance ensures that your van or truck is also protected for any accidental damage caused by an incident. It means that your vehicle can be back on the road as quickly as possible.
On top of insuring your LGV itself, you will need to consider protection for the goods being carried – if you operate under a contract with your clients, it's very likely that they will require evidence that their goods are insured while in your possession. This can be arranged through a goods in transit insurance policy, providing cover in the event that your customers goods are damaged or stolen.
A further consideration should be public liability insurance. This type of cover provides protection from claims made by members of the public or businesses where you make your drops.
Finally, where you have drivers working for you, even on a casual basis, the law requires that you arrange employers' liability insurance.
LGV insurance is available from a wide range of UK insurance companies, but policy wordings and cover vary enormously, meaning that identifying one that suits your particular business needs can take up a good deal of time and effort.
At ISIS Insurance, we work with a range of leading UK based insurers and have access to a number specialist schemes. Our staff will want to fully understand how your business operates and what its' particular insurance needs are before recommending a product that fits with your requirements.
We're not a call centre. Don't queue, get straight through.
Instant cover, instant documentation.
Flexible payment options.
Discounts available for new ventures.
Discounts available for vehicles with fixed cameras.
Access to exclusive schemes you won't find on the high street
What is the difference between HGV and LGV insurance?
If you have looked around the various trade magazines or online websites you will have noticed that many companies use the term LGV or HGV or a combination of the two, when referring to larger vehicles.
In reality, whilst the mix in terminology can be confusing, there is no difference between the two terms, but both usually refer to the driving, operating or insuring of vehicles usually in excess of 7.5 tonnes gross vehicle weight.
Some years ago the term LGV was used to refer to light goods vehicles, but following alignment with European licence categories in the early 1990's, vehicles over 3.5 tonne were designated as trucks, and so the LGV term became used to identify large goods vehicles.
Additional policies available for LGV insurance
We can arrange cover that reflects your exact requirements, but there are a number of additional covers that are frequently required or requested:
Goods in transit insurance
Employers liability
Public liability insurance
Vehicle breakdown insurance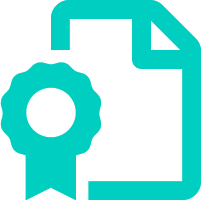 Why choose ISIS Insurance Brokers to buy LGV insurance?
ISIS is a long established, independent, award winning insurance brokerage. We specialise in HGV and truck insurance. We have thousands of satisfied customers ranging from owner – drivers through to larger businesses with a fleet of HGV's. We provide cost-effective truck insurance quotes for business of all sizes.
We take time to understand our clients business, allowing our knowledgeable team to understand the unique risks your business faces. The teams' 100 years + experience combined with our close working relationship with a number of leading UK insurers means we can tailor a policy that ensures you're adequately protected. Call us today for a competitive truck insurance quote.
Other insurance products from Isis Insurance

Haulage
Isis Insurance are specialist HGV Insurance brokers. Your single vehicle or haulage fleet insurance could not be in better hands.

Goods in Transit
Protect the valuable goods you transport in the UK and Overseas with our bespoke goods in transit insurance policies.

Business
Isis Insurance provide the full suite of business insurance policies, from sole traders, SMEs through to large businesses.
Breakdown Cover
A breakdown can mean considerable time lost, money spent, and stress levels raised. Talk to us about our breakdown cover.