Van Fleet Insurance
Does your van fleet insurance suit the way you do business? ISIS can make van fleet insurance comparison easy!
Why choose a van fleet insurance policy?
If you own or manage a business operating a number of vans, you will already appreciate just how much of a hassle it can be to ensure that all vehicles are insured with the right levels of cover and for the various drivers that use them. For most businesses in this situation, buying a fleet van insurance policy can be a cost effective and convenient way to protect all of your vehicles under one convenient policy.
Protecting all of your vans under one policy can often work out less expensive than insuring them individually. It also means less administrative work to deal with because you have a single policy, a single premium to pay and a single point of contact where you need to make a change or register a claim.
Growing businesses often find that they have a number of van insurance policies which have been arranged over a period of time as they have purchased additional vehicles. Often these policies are arranged with a number of different insurers, creating an administration headache for the person who has to manage them. By simply placing all of the individual vehicle policies under a single van fleet insurance policy the problem can be solved.
The policies themselves vary from insurer to insurer in terms of scope of cover. As an insurance broker with a specialism in dealing with commercial vehicle van insurance fleets, we can help you find the right cover to suit your individual needs.
We're not a call centre. Don't queue, get straight through.
Instant cover, instant documentation.
Flexible payment options.
Discounts available for new ventures.
Discounts available for vehicles with fixed cameras.
Access to exclusive schemes you won't find on the high street
Key benefits of buying a van fleet insurance policy
Commercial truck insurance can be tailored to your particular requirements, but in terms of the vehicle type, the scope is wide:
It makes your administration simpler! A single policy and a single renewal date to remember
It can save you money. Compared with the cost of insuring a number of vans individually, buying a van fleet insurance policy can be a cost effective choice.
You can insure a number of different vans under one policy.
It is flexible. As a business, you might buy a new vehicle or employ a new driver. A van fleet insurance policy can accommodate these changes and will grow with your business.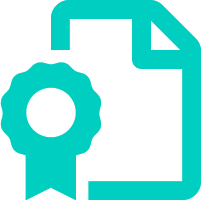 What other business insurance should I look at when taking out a van fleet insurance policy?
Typically, when buying a van fleet insurance policy, you will be taking out Comprehensive cover. But even that won't protect you from a number of risks that you may face as a business. Other covers that you might wish to think about include:
Goods in transit insurance
Public liability insurance
Employers liability insurance
Breakdown recovery
Other insurance products from Isis Insurance

Haulage
Isis Insurance are specialist HGV Insurance brokers. Your single vehicle or haulage fleet insurance could not be in better hands.

Goods in Transit
Protect the valuable goods you transport in the UK and Overseas with our bespoke goods in transit insurance policies.

Business
Isis Insurance provide the full suite of business insurance policies, from sole traders, SMEs through to large businesses.
Breakdown Cover
A breakdown can mean considerable time lost, money spent, and stress levels raised. Talk to us about our breakdown cover.