Goods In Transit Insurance
Protect the goods you carry UK and abroad with Goods In Transit Insurance arranged through ISIS.
What is goods in transit insurance?
Goods in transit insurance protects you from the costs of any goods that you carry as part of your business activities being lost, stolen or damaged.
If you are a business transporting your own goods or materials, we can help you choose the right level of cover to ensure that should the worse happen to them, the cost of replacement can be covered.
Similarly, if you run a courier or haulage business, carrying goods on behalf of your customers, it's likely that your customer will require that you have insurance in place. It will probably be a contractual obligation. As a specialist goods in transit insurance broker, we will take the time to understand your needs before recommending the cover would be most suitable for your needs.
Who needs goods in transit insurance?
As outlined above, businesses that are likely to require goods in transit insurance fall into two categories – those that carry their own goods and materials (including any tools or other equipment that you have in your vehicle) – and those who transport goods on behalf of their clients.
Hauliers and couriers are very likely to benefit from having the cover in place. It is highly likely that when transporting goods either for a customer or a third party subcontractor, it will be a contractual requirement to arrange goods in transit insurance. However the level of cover required under each movement will vary significantly dependent on the cover stipulated under the contract.
Arranging flexible goods in transit insurance which will allow you to operate contracts with different levels of cover is essential.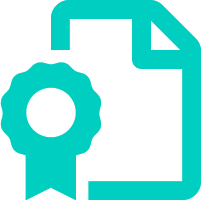 What should I consider when buying Goods in Transit Insurance?
As an established, independent insurance broker, the ISIS team will take time to understand your business. We will be able to recommend what levels of cover could be most appropriate. We have access to a range of policies from a number of leading UK Insurers, meaning we can arrange cover that suits your business needs.
There are a number of considerations that typically impact on the cost of a goods in transit insurance policy, including (but not limited to):
Whether the goods are your own or a customers.
The value of the goods that you're transporting.
Any contractual requirements for the goods you are carrying.
Whether you operate exclusively in the UK or Europe.
The number of goods carrying vehicles that you operate.
The type of goods you carry – do you carry hazardous goods or thief attractive cargo?
Insurers attitudes to the risks involved with goods in transit insurance vary significantly and our role is to ensure that your insurance cover provides you with the protection that you need.
Other insurance products from Isis Insurance

Haulage
Isis Insurance are specialist HGV Insurance brokers. Your single vehicle or haulage fleet insurance could not be in better hands.

Goods in Transit
Protect the valuable goods you transport in the UK and Overseas with our bespoke goods in transit insurance policies.

Business
Isis Insurance provide the full suite of business insurance policies, from sole traders, SMEs through to large businesses.
Breakdown Cover
A breakdown can mean considerable time lost, money spent, and stress levels raised. Talk to us about our breakdown cover.