Residential Vacant Property Insurance
Looking to insure your empty property? The ISIS property insurance team can help!
ISIS arrange vacant residential property insurance that suits your needs
Buying residential landlord insurance shouldn't be a headache.
At ISIS we offer a flexible, fast service and can arrange vacant property insurance where you might otherwise struggle. For Feefo 5 star service, as rated by our clients, pick up the phone now. You could be on cover within 20 minutes. To get a range of bespoke unoccupied commercial property Insurance Quotes call our team today to discuss your exact requirements.
We're not a call centre. Don't queue, get straight through.
Instant cover, instant documentation.
Flexible payment options.
What Cover does Vacant Property Insurance Include?
Vacant House Insurance covers a wide range of risks that unattended homes are open to. Cover can be arranged to include:
Protection against vandalism including graffiti
Cover for damage caused by flooding, fire or subsidence
Theft cover to fixtures such as copper pipes or boilers
Contents cover
Property owners liability, if your conservatory roof blows off and damages your neighbours property for example.
To get a range of bespoke unoccupied commercial property Insurance Quotes call our team today to discuss your exact requirements.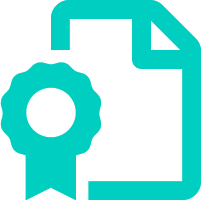 What else should I consider when Leaving my property unattended?
Securing your property before you leave it is at the utmost importance. An empty home should be in a good state of repair and you could be declined cover if it is boarded up or dilapidated. It must also be fully secured, with approved locks on the doors and windows with a burglar alarm activated if installed. No valuables should be left in the property and you should ensure that you drain the water system, set the heating to the frost setting during the winter months to avoid burst pipes, switch off the utilities. Regular inspections of the property should also be conducted.
It is also important to not advertise that your home is empty. This can be done by installing timer switches for the lights and asking a neighbour to park their car in the drive.
Who Needs Insurance for Unoccupied Property?
At any one time, there is an average of 700 000 homes left unoccupied in the UK. Your property may be empty whilst awaiting sale, under refurbishment or while you are abroad for an extended period. No matter what the reason your home may be unattended, if it is left empty for more than 30 days at a time, your standard home insurance cover will not be adequate so if any damage were to happen to your property like flood damage during this time, your insurer may not pay out.
By their nature, unattended properties are more likely to be at risk of damage. Empty properties can attract thieves, vandals and even squatters. Small damages may go unnoticed and become a much larger issue. A pipe for example has a slow leak that gets missed when checking on your house until the ceiling collapses. Insurance against these perils is therefore necessary to anyone who has an unoccupied home.
Why compare unoccupied residential property insurance with ISIS Insurance Brokers?
When taking out Unoccupied Buildings Insurance it is important to work with a Broker that understands the perils that an empty house can face. At ISIS, we will work closely with our insurers to get the best cover for you.
As a specialist insurance broker, we strive to give our clients the best service available and arrange cover that accurately reflects their needs.
Other insurance products from Isis Insurance

Haulage
Isis Insurance are specialist HGV Insurance brokers. Your single vehicle or haulage fleet insurance could not be in better hands.

Goods in Transit
Protect the valuable goods you transport in the UK and Overseas with our bespoke goods in transit insurance policies.

Business
Isis Insurance provide the full suite of business insurance policies, from sole traders, SMEs through to large businesses.
Breakdown Cover
A breakdown can mean considerable time lost, money spent, and stress levels raised. Talk to us about our breakdown cover.