Lorry Insurance
Does your lorry insurance suit the way you do business? ISIS can make lorry insurance comparison easy!
What is lorry insurance, and how do I get it?
Lorry insurance is cover that is specialised for the needs of businesses and individuals who operate lorries commercially. This could involve carrying your own goods, any kind of haulage, delivery, or even courier work, depending on your specific requirements.
Depending on the nature of your business, you might have very simple commercial lorry insurance needs, or very complicated ones. This isn't an industry that is suited to 'one size fits all' cover, and automated lorry insurance quotes rarely take your actual business needs into account.
That's where a lorry insurance comparison broker like ISIS comes in. We can discuss your lorry insurance needs in detail, and build up a picture of a policy that would suit you. We'd then use our industry knowledge and network of insurers to help you find the right policy that offers you the cover that you need.
Why choose a lorry insurance quote from ISIS?
We're not a call centre. Don't queue, get straight through.
Instant cover, instant documentation.
Flexible payment options.
Discounts available for new ventures.
Discounts available for vehicles with fixed cameras.
Access to exclusive schemes you won't find on the high street
Additional covers you might consider when looking at lorry insurance
It might be tempting to simply ensure the lorry to the minimum level, or to add only public liability cover. However, this could leave you vulnerable in many ways. If you're carrying goods for third parties, it may well be that you have contractual obligations to prove cover for their property. Consider some of the following options, for example.
Breakdown Cover
Getting breakdown cover as part of your lorry insurance could help keep your trucks on the road, and prevent you being out of pocket for roadside assistance or recovery.
Goods in Transit Cover
The whole point of getting the lorry on the road is the goods it is moving. Goods in transit cover will protect them against damage, theft and/or loss, depending on the policy details. As a broker, we'll want to understand what the goods are, their value and who they belong to. That will help us to advise you on an appropriate level of cover.
Excess Protection
If an accident or damage is ruled to be your driver's fault, you could face a steep excess when making a claim with your insurer. Excess protection cover could cover the whole excess or a proportion of the excess depending on the policy limits.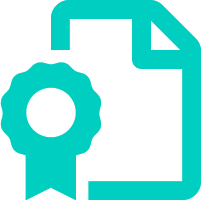 Important things to remember about lorry insurance
You need to insure each one of your lorries, unless they are not used on the road and are registered as SORN.
It is important to ensure that your Lorry Insurance covers you for the correct usage and drivers as if not you may find that your policy will not pay out in the event of an incident. For example, if you or your driver has convictions that the Insurer is not aware of if you are using the vehicle for business outside of your normal activities or outside of those that have been disclosed.
If you own or operate more than a single lorry, you may need to look at a fleet insurance quote or a multi vehicle insurance quote rather than insuring each vehicle individually.
As a specialist broker for commercial lorry insurance, we will take time to understand your business fully and can tailor your lorry insurance policy to your exact requirements.
Other insurance products from Isis Insurance

Haulage
Isis Insurance are specialist HGV Insurance brokers. Your single vehicle or haulage fleet insurance could not be in better hands.

Goods in Transit
Protect the valuable goods you transport in the UK and Overseas with our bespoke goods in transit insurance policies.

Business
Isis Insurance provide the full suite of business insurance policies, from sole traders, SMEs through to large businesses.
Breakdown Cover
A breakdown can mean considerable time lost, money spent, and stress levels raised. Talk to us about our breakdown cover.