Office Insurance
No matter what size of business you run, we can help with your office insurance needs!
What is office insurance?
Office insurance is a broad term, and actually, it typically refers to a number of different business insurance covers working together to protect office based businesses from a range of risks. Office insurance can be tailored to suit your businesses particular needs, but typically a policy will be designed to provide insurance protection in key areas:
Office buildings insurance
Providing cover for the costs of repair should the actual building be damaged in some way, for example in a fire or as a result of a break in.
Office contents insurance
You're likely to have some expensive and business critical equipment. Whether it's a suite of PC's, IT equipment or fixtures and furnishings, contents insurance is designed to cover the costs for replacement should they be damaged or stolen.
Office staff and visitors insurance
These are covered through public liability and employers liability, and protect your business from claims made by members of the public (a visiting client, for example) or your own staff that may have suffered loss or injury as a consequent of your business activity.
Office business interruption insurance
If something goes wrong – for example your office is damaged in a fire or flood, the cost to your business may well go beyond the replacement of equipment and repair to the building. Business interruption insurance will pay out for your bills – rent, heating and even staff wages – while the matter is resolved and you're back up and running again.
Who needs office insurance?
Any business working from an office should consider whether it has the right insurance in place, you should consider what the consequences might be if you suddenly lost all your equipment in an accident.
For larger companies, it makes sense to protect valuable assets in addition to having the correct public and employers liability insurance in place.
Cover can be flexible, so you only pay for the cover that you do need. At ISIS, we have years of experience working with businesses who need to get the right office insurance protection in place. We'll take time to hear about your business, ask questions about the premises, value of equipment and number of staff, amongst other things, before making recommendations about what cover you may need.
Give us a call today, we'll be happy to help.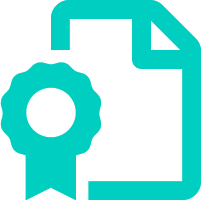 Office insurance optional extensions
Outside of the 'common' covers, an office insurance policy can be extended to provide additional cover, should it be required and relevant. Examples of extensions that you may wish to consider include:
All risks insurance
It's not out of the question that you have some business assets or equipment that sometimes leave the office. Even if its just your mobile phone or laptop, you can protect it away from the premises with all risks insurance.
Goods in transit
You may regularly ship – or arrange to ship – goods to clients and prospects. With goods in transit insurance, you can protect against loss, damage or destruction of the goods as part of your office policy.
Money cover
While most businesses transact digitally most of the time these days, you may still need to hold cash on the premises. That can be covered through money cover under your office policy.
Legal cover
If you are forced to take legal action against a third party – for example this could include contract disputes or debt recovery.
Our advisors will be happy to discuss which of these extensions may be relevant to you as well as help you decide what the most appropriate levels of cover might be. Call us today and we'd be happy to offer you a quote.
Other insurance products from Isis Insurance

Haulage
Isis Insurance are specialist HGV Insurance brokers. Your single vehicle or haulage fleet insurance could not be in better hands.

Goods in Transit
Protect the valuable goods you transport in the UK and Overseas with our bespoke goods in transit insurance policies.

Business
Isis Insurance provide the full suite of business insurance policies, from sole traders, SMEs through to large businesses.
Breakdown Cover
A breakdown can mean considerable time lost, money spent, and stress levels raised. Talk to us about our breakdown cover.