Commercial Van Insurance
Does your van insurance suit the way you do business? ISIS can make business van insurance comparison easy!
Who needs commercial van insurance?
The number of commercial vans operating on the UK's roads in recent years has grown faster than car traffic. As with other motor vehicles, anyone who owns or operates a van on the UK's road network needs to have insurance in place. There are a range of options available to you depending on the level of cover that you require and what you are intending to use the vehicle for.
If you use your van to carry your own stock, goods, materials, tools or equipment for business purposes, you'll need commercial or business van insurance. Most insurance companies define a van as any goods carrying vehicle from 1 ton Gross vehicle weight up to 7.5 tons. Cover can be bought at Third party or Third Party Fire and Theft levels, but ordinarily most individuals or businesses using a commercial vehicle would normally arrange comprehensive insurance cover.
Where you use the van to carry, move and deliver goods on behalf of your customers or another third party, you will need insurance which includes hire and reward usage, sometimes referred to as haulage or light haulage insurance cover.
We're not a call centre. Don't queue, get straight through.
Instant cover, instant documentation.
Flexible payment options.
Discounts available for new ventures.
Discounts available for vehicles with fixed cameras.
Access to exclusive schemes you won't find on the high street
Types of commercial van insurance cover
A commercial van insurance policy is flexible in scope. At a basic level, you can choose between the levels of cover available:
Third Party Only – This is the minimum cover normally offered by insurers. However, it only provides you with cover for the cost of the damage to someone else's vehicle or property in the event of an accident. You are not protected for the costs of repair to your own vehicle.
Third Party Fire and Theft – As the name suggests, provides additional cover over Third Party Only, protecting you in the event that your van is damaged or destroyed by fire, or if it is stolen.
Comprehensive cover – The widest level of cover normally available. With Comprehensive van insurance cover, you are protected in the event of any damage to your van even where you may be at fault for the incident.
It's really important, when choosing your level of cover, that you consider the cost and implications of different situations. While the premium for a basic Third Party policy may be tempting, the costs for repairing your vehicle, not to mention the inconvenience of being off the road and out of action for a period, could have significant impact on your business. For this reason, we usually recommend that you consider Comprehensive van insurance.
Outside of the level of cover that you may choose, you can also choose to restrict the drivers who you wish to drive the van, which can offer a significant saving in the premium that you pay.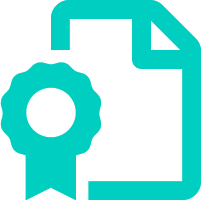 Why choose ISIS Insurance Brokers to buy truck insurance?
ISIS is a long established, independent, award winning insurance brokerage. We specialise in HGV and truck insurance. We have thousands of satisfied customers ranging from owner – drivers through to larger businesses with a fleet of HGV's. We provide cost-effective truck insurance quotes for business of all sizes.
We take time to understand our clients business, allowing our knowledgeable team to understand the unique risks your business faces. The teams' 100 years + experience combined with our close working relationship with a number of leading UK insurers means we can tailor a policy that ensures you're adequately protected. Call us today for a competitive truck insurance quote.
Other insurance products from Isis Insurance

Haulage
Isis Insurance are specialist HGV Insurance brokers. Your single vehicle or haulage fleet insurance could not be in better hands.

Goods in Transit
Protect the valuable goods you transport in the UK and Overseas with our bespoke goods in transit insurance policies.

Business
Isis Insurance provide the full suite of business insurance policies, from sole traders, SMEs through to large businesses.
Breakdown Cover
A breakdown can mean considerable time lost, money spent, and stress levels raised. Talk to us about our breakdown cover.