Truck Fleet Insurance
Our dedicated Truck Fleet Insurance Team can help you find the right cover for all of your organisation's HGVs, trucks, vans and other vehicles in a single, easy to manage policy.
Enjoy the benefits of using ISIS to arrange truck fleet insurance
We want to remove the stress of buying your truck fleet insurance policy. For Feefo 5 star service, as rated by our clients, pick up the phone now. You could be on cover within 20 minutes.
We're not a call centre. Don't queue, get straight through.
Instant cover, instant documentation.
Flexible payment options.
Discounts available for new ventures.
Discounts available for vehicles with fixed cameras.
Access to exclusive schemes you won't find on the high street
What kinds of vehicle can be included under a truck fleet insurance policy?
That depends on the insurer. A few are specialists, insuring only vans or other specific vehicle types. Most insurance providers are more flexible, and allow many commercially used vehicle types to be included under a policy.
'Most' in this context means that many exclude vehicles like motorcycles, tractors, fork lifts and other decidedly 'non-truck' types. Others can accommodate just about anything with wheels.
This flexibility usually extends to mixed fleets. If you have, say, a handful of HGVs as well as a dozen delivery vans, they can usually be insured as a single fleet.
What levels of fleet truck insurance exist?
Just like with your personal car, there are three basic levels commonly available.
Third Party Only is the lowest level usually available. It typically covers only liability for injuries caused to 'third parties' and damage to third party property as a result of you or one of your drivers using a company vehicle and/or towing a caravan or trailer for work purposes.
Third Party Fire and Theft will also reimburse you for damage caused to your property by fire, and loss or damage as a result of theft or attempted theft.
Comprehensive Fleet Cover is the most common type. This includes all of the protections of TPO and TPFT, but also protects your business from loss through damage to the vehicles themselves (often including windscreens and glass).
ISIS can help you to determine what you need your truck fleet insurance to achieve, and steer you towards a policy which does just that.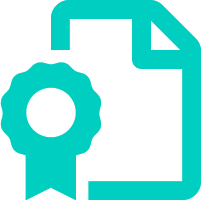 Key points to remember when looking to buy truck fleet insurance
Fleet truck insurance can cover all of the commercial vehicles your organisation owns or operates, all with a single policy and a single premium.
The larger your fleet is, the more time, effort and money could be saved by choosing the right fleet cover.
Fleet truck insurance policies offer more flexibility and convenience than conventional single vehicle policies.
If you'd like to discuss fleet truck insurance options with an ISIS expert, we'd love to hear from you today.
Other insurance products from Isis Insurance

Haulage
Isis Insurance are specialist HGV Insurance brokers. Your single vehicle or haulage fleet insurance could not be in better hands.

Goods in Transit
Protect the valuable goods you transport in the UK and Overseas with our bespoke goods in transit insurance policies.

Business
Isis Insurance provide the full suite of business insurance policies, from sole traders, SMEs through to large businesses.
Breakdown Cover
A breakdown can mean considerable time lost, money spent, and stress levels raised. Talk to us about our breakdown cover.