Commercial Combined Insurance
Looking for comprehensive insurance protection in a single policy for your business? A commercial combined policy might be the solution you're looking for.
What is commercial combined insurance policy?
Primarily intended to suit a wide variety of businesses, commercial combined insurance – sometimes referred to as business combined insurance – is designed to include a range of the most commonly required elements of cover in a single policy. It can be cost effective and means that you have less administration to think about – and only the one renewal date to remember!
We can offer you advice on what needs to be included under your policy. Ready to experience the ISIS difference?
What's included in a commercial combined insurance policy?
Policy covers vary. In fact, part of the beauty of using a business insurance broker like ISIS is that we can tailor a policy to your particular needs. That said, a small business combined insurance policy would typically include:
Liability covers – Public, employers and product liability are all likely to feature.
Business premises and contents insurance. Whether you own or rent the premises you work from, we can help get cover in place. We can also provide cover for stock and equipment, be it computers and office equipment or plant and machinery.
Business interruption. This provides cover for when you're unable to trade for a period, for example if your office has been damaged by a flood.
Protection from material damage and theft. Accidents happen and things get stolen.
Speak with a member of our team today. We'll be happy to get to understand your specific requirements and arrange a policy to suit your individual needs.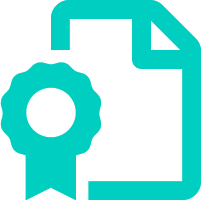 Key benefits of a commercial combined insurance cover
Offers all round peace of mind that comes with knowing that you have key aspects of your business protected.
Can be tailored to include cover for specific aspects of you business. As a business insurance broker we have access to a range of policies from a number of insurers – meaning we can help you choose the right level of protection.
A single policy means a single renewal date to remember and minimal administration to deal with!
Experience the ISIS difference. Let us help you get the right cover in place.
Other insurance products from Isis Insurance

Haulage
Isis Insurance are specialist HGV Insurance brokers. Your single vehicle or haulage fleet insurance could not be in better hands.

Goods in Transit
Protect the valuable goods you transport in the UK and Overseas with our bespoke goods in transit insurance policies.

Business
Isis Insurance provide the full suite of business insurance policies, from sole traders, SMEs through to large businesses.
Breakdown Cover
A breakdown can mean considerable time lost, money spent, and stress levels raised. Talk to us about our breakdown cover.