Directors and Officers Insurance
Protect your management team with Directors and Officers Insurance from ISIS Insurance Brokers.
What is Directors and Officers Insurance?
Directors and Officers insurance (often referred to as D&O Cover) is a type of liability insurance. It is designed to offer financial protection to directors, partners and officers within an organisation against the costs of compensation claims made against them as a result of an alleged wrongful act whilst carrying out their company duties.
There are countless examples of how a claim could be made against a director:
A malicious claim made by a disgruntled customer
A accusation made by a shareholder that a director's decision damaged the valuation of the business
An investigation brought by HMRC
HSE enquiry following a breach in health & safety regulations
Corporate manslaughter claim
Who needs Directors and officers insurance?
Many directors and officers of a Limited business wrongly assume that they have no personal liabilities at work. Similarly, there is a misconception that if the business itself has public liability cover, this will protect the management team.
In fact, many individuals within an organisation are exposed to threats of investigation and accusations of wrong doing, which they can be held personally responsible and financially liable for.
Directors and Officers insurance offers the peace of mind that comes from your management team knowing that their personal liability is protected following an accusation of a wrongful act whilst acting in their capacity as a director or officer of the company. A wrongful act could be a breach of trust, breach of duty, neglect, error, misleading statement or wrongful trading.
Directors and Officers insurance should be considered by any business and management team looking to offer the financial protection to their directors, officers and management.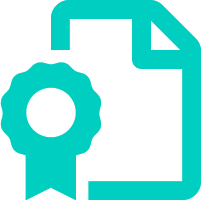 Why buy Directors and Officers Insurance from ISIS Insurance Brokers?
ISIS Insurance is an established, independent business insurance broker. We will take the time to understand your business and the potential risks it – and its directors – face. With access to a range of policies from a number of leading UK Insurers, we can tailor cover to suit your precise requirements.
Other insurance products from Isis Insurance

Haulage
Isis Insurance are specialist HGV Insurance brokers. Your single vehicle or haulage fleet insurance could not be in better hands.

Goods in Transit
Protect the valuable goods you transport in the UK and Overseas with our bespoke goods in transit insurance policies.

Business
Isis Insurance provide the full suite of business insurance policies, from sole traders, SMEs through to large businesses.
Breakdown Cover
A breakdown can mean considerable time lost, money spent, and stress levels raised. Talk to us about our breakdown cover.