Shop Insurance
Getting the right insurance for your retail business is straightforward with ISIS. Get a quote today!
Who needs shop insurance?
If you own a retail business, whether you run a shop like a convenience store or provide a service such as a hair salon, you will want to ensure that your business is covered against the financial consequences of unforeseen events. Making sure that you have the right protection in place for your business gives you peace of mind and allows you to get on with the business of serving your customers.
What you should think about when buying shop insurance
Shop insurance can be tailored to meet your individual requirements, particularly when it comes to the levels of cover available. You may own the premises that you trade from so will need to ensure the buildings as well as the stock and contents are adequately covered. If you're a specialist retailer selling high-end jewellery, it makes sense that your stock value may be higher than that of a convenience store, so the policy will need to reflect that. There are a number of core elements of cover that are typically common to most shop owners when looking to buy insurance: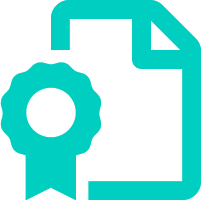 Public liability insurance
If you own a shop, customers are going to come in! Should they then slip on a freshly mopped floor, they could make a claim against you for any alleged injury or loss. Public liability insurance can cover the costs of your defence against the claim and as well as the compensation claim awarded.
Employers' liability insurance
This is mandatory if you have anyone working for you. Even if it's just casual labour or part time employees you must have employers' liability insurance in place by UK law.
Product liability insurance
Both the manufacturer and the distributor of goods have legal responsibilities to ensure that the goods they provide are safe and fit for purpose. Product Liability insurance protects your business against claims made by members of the public where the goods have caused loss, injury or harm to the user.
Stock and contents insurance
Covering your shops fixtures and fittings, including counter, till and IT equipment, as well as your stock for sale. Value limits can be specified to reflect your needs.
Money cover
Should you suffer a theft or loss to money held on the premises, this will protect you for your loss.
Business interruption insurance
If your premises were damaged due to a flood or fire for example and you were unable to trade for a period, business interruption can cover your loss of income. Or it can provide cover for increased working costs if you are able to carry on trading but with additional cost, for example from temporary alternative premises.
Buildings Cover (optional Cover)
If you own the premises you will also need to insure the Buildings against loss or damage.
What else to consider when buying shop insurance
There are many considerations when buying your shop insurance. You will want to make sure that you have addressed all the possible risks that you and your retail business face. It's also important to ensure that you have adequate cover levels in place. So, if you buy in a significant amount of new stock, think about whether you need to increase the value limit on your policy.
There are a range of other covers that you may need to consider. If you run an e-shop or trade on line at all, you may need to think about the risks associated with having your website hacked or losing client data. These may be covered through a cyber liability cover. It could be as straightforward as you often having quantities of cash on the premises at the end of the day, that you want higher levels of money cover for.
Working with a broker like ISIS means that you've got a professional eye on the detail for you. We'll take time to understand your business before recommending a policy for you. We're here to take the time and frustration out of buying your shop insurance policy. Call us today.
Other insurance products from Isis Insurance

Haulage
Isis Insurance are specialist HGV Insurance brokers. Your single vehicle or haulage fleet insurance could not be in better hands.

Goods in Transit
Protect the valuable goods you transport in the UK and Overseas with our bespoke goods in transit insurance policies.

Business
Isis Insurance provide the full suite of business insurance policies, from sole traders, SMEs through to large businesses.
Breakdown Cover
A breakdown can mean considerable time lost, money spent, and stress levels raised. Talk to us about our breakdown cover.