HGV Fleet Insurance
ISIS can help you find a single policy that protects your vehicles and your business.
ISIS offer a fresh approach to arranging HGV fleet insurance
We want to remove the stress of buying your HGV fleet insurance policy. For Feefo 5 star service, as rated by our clients, pick up the phone now. You could be on cover within 20 minutes.
We're not a call centre. Don't queue, get straight through.
Instant cover, instant documentation.
Flexible payment options.
Discounts available for new ventures.
Discounts available for vehicles with fixed cameras.
Access to exclusive schemes you won't find on the high street
What is HGV fleet insurance?
HGV fleet insurance is an insurance policy that is designed especially to appeal to the needs of those businesses or other organisations which operate small or large fleets of heavy goods vehicles. It's a single policy designed to protect your fleet of vehicles and drivers, which gives you business flexibility and less administration to worry about.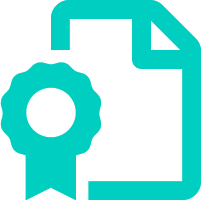 How can I reduce the cost of HGV fleet insurance?
No two HGV fleet insurance policies are the same but they typically offer comprehensive insurance for all the HGV's you own or operate on a single policy. Insurers like to see that the HGV's and the business generally is being responsibly managed. Being able to demonstrate certain things may earn you a reduction in the cost of your policy:
Being able to demonstrate a responsible approach to driver recruitment and training
Having permanently fitted cameras to vehicles and trailers
Installing tracking devices and telematic systems.
As specialist insurance broker to the HGV and commercial vehicle market, ISIS is ideally placed to help you find the right cover for your business. We work with a number of leading insurers and also have access to specialist HGV insurance schemes you won't find on the high street. Call us today and we'll be happy to help.
Key points to consider when choosing HGV fleet insurance
HGV fleet cover can cover all types of HGV's that you operate but most will also accommodate other vehicles that you may have such as smaller vans.
A single policy means you don't have multiple renewal dates to remember, and if you get a new vehicle or hire a new driver, they can be simply added to the policy.
Even if your policy is on an any driver basis, don't just assume that all drivers you employ will be covered. There will be a set of criteria that the driver must fit, i.e. age, experience, licence type, claims history, convictions. Always check the policy wording for the exact requirements.
Always look for a specialist HGV fleet broker such as Isis to arrange your fleet insurance as our experience and relationships with Insurers will help to find the policy and cover that is right for you. A specialist broker can also help with tips for managing your fleet to reduce the cost of Insurance.
What other insurance should I consider when buying a HGV fleet insurance policy?
Outside of the HGV fleet, there are a number of other insurance covers that you may wish to consider for your business.
Public liability cover
Employer liability cover
Goods in transit cover
Legal expenses cover
Expert advice is often the key to finding the right policy for you and your business. If you would like to speak with ISIS' HGV fleet insurance team, we'd love to hear from you.
Other insurance products from Isis Insurance

Haulage
Isis Insurance are specialist HGV Insurance brokers. Your single vehicle or haulage fleet insurance could not be in better hands.

Goods in Transit
Protect the valuable goods you transport in the UK and Overseas with our bespoke goods in transit insurance policies.

Business
Isis Insurance provide the full suite of business insurance policies, from sole traders, SMEs through to large businesses.
Breakdown Cover
A breakdown can mean considerable time lost, money spent, and stress levels raised. Talk to us about our breakdown cover.