Commercial Property Insurance
Whether leased or owned, you'll want to protect yourself from the costs of repairing or rebuilding your business premises as well as its contents, should something go wrong.
What is Commercial Property Insurance?
Commercial property insurance is designed to protect your premises, as well as contents where required, from a range of potential risks.
There are two aspects to commercial property insurance. One cover's the actual building itself, the other its contents. You can buy these separately or combined into a single policy.
In the event that an incident occurs at the property and either the building or its contents are damaged or subject to a theft, then a commercial property insurance policy could meet the costs for repair or replacement.
What does commercial property insurance cover?
There's risk in any business. Sometimes things go wrong that you may have little or no control over. A commercial property insurance policy could protect your business in the event of a range of events:
Escape of Water or Flood – whether as a result of a burst pipe or simply due to excessive rainfall.
Fire damage – whether caused by an electrical fault or a blaze at an adjoining property spreads to yours.
Storm damage – for example from high winds or a falling tree.
Subsidence – Meaning your building needs remedial repair.
Theft – The policy could cover the costs for any damage as well as the replacement of stock or other contents that are stolen.
Malicious damage – Your premises could be damaged by vandals, leaving you with repairs to pay for.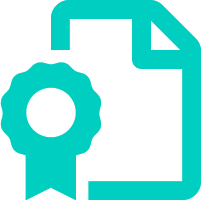 There are countless other potential factors that could see your commercial property damaged or destroyed. Speak with a member of our team today. We're happy to take the time to understand your precise needs and provide quotes from a range of UK insurers.
How much does commercial property insurance cost?
There are so many factors involved in calculating a premium that its impossible to generalise. We are here to help you understand the different covers available to protect your business against the risks it may face.
Factors that typically impact on the cost of business premises insurance can again be split by the building itself and then the contents:
Commercial contents insurance
From plant and machinery through to computers, office equipment and stock the total replacement cost of your business equipment is a major investment which needs adequate protection. Business equipment can be protected in two different ways:
Replacement as new – Straightforward replacement of an item that have been lost, stolen or damaged beyond repair with a new one.
Indemnity basis – basically taking into account wear and tear and replacing the item at its current value.
Commercial building insurance
Commercial buildings insurance is not normally a legal requirement, but if you rent premises your lease agreement may well require you to arrange insurance cover. Similarly, if the property is mortgaged, your mortgage provider may well insist on you having the cover in place. Even if you own the premises outright you would probably want to arrange insurance to protect your investment.
When calculating the cost of your commercial property insurance, insurers will consider the age and location of the property, it's construction, rebuild value and of course any adverse local features such as proximity to water courses or history of flooding or subsidence in the local area. There are many other factors which need to be considered, so why not speak to one of our team, we will be able to obtain a range of quotes from a number of insurers to provide you with the protection you need.
Other insurance products from Isis Insurance

Haulage
Isis Insurance are specialist HGV Insurance brokers. Your single vehicle or haulage fleet insurance could not be in better hands.

Goods in Transit
Protect the valuable goods you transport in the UK and Overseas with our bespoke goods in transit insurance policies.

Business
Isis Insurance provide the full suite of business insurance policies, from sole traders, SMEs through to large businesses.
Breakdown Cover
A breakdown can mean considerable time lost, money spent, and stress levels raised. Talk to us about our breakdown cover.