HGV Insurance
Need to find HGV insurance that fits all of your business needs? That's what ISIS Insurance is here for! Talk to our expert HGV insurance team now!
What is HGV insurance?
Of course, there is a minimum level of HGV insurance required just to take an HGV onto the road, but that is nowhere near enough to meet the needs of most businesses! Whether you are a single owner-operator or need HGV insurance for a whole fleet, you'll need a more comprehensive policy to protect the vehicle, the people in it, and the goods it carries.
Some businesses will have fairly straightforward HGV insurance requirements. Others will have unusual business structures or other complications that will make many 'standard' policy options inappropriate. Feel free to discuss exactly what options you need with us. As specialist HGV insurance brokers, we can offer quotes for a wide range of HGV's including refrigerated vehicles, skip lorries, flat-beds and many others. And whether you are using your vehicle to carry your own goods and tools or other peoples' goods we can make sure that you have the right protection in place to keep your business running.
ISIS is a specialist broker to the HGV insurance marketplace. Our team has years of experience finding insurance cover for HGV owners and operators of all sizes. Working with a range of leading UK insurers, we have access to a wealth of products and some schemes that you won't find on the high street. Call us today. We're happy to discuss your requirements and provide you with a quote.
Why choose an HGV insurance quote from ISIS?
We're not a call centre. Don't queue, get straight through.
Instant cover, instant documentation.
Flexible payment options.
Discounts available for new ventures.
Discounts available for vehicles with fixed cameras.
Access to exclusive schemes you won't find on the high street
Extra covers to consider when buying your HGV insurance
In addition to HGV insurance you may also want to consider other policies that aren't automatically included as part of standard HGV insurance policies. A few, but certainly not all, of the possible options include: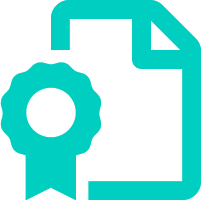 HGV Breakdown Cover
If your vehicle breakdowns a HGV breakdown policy offers you roadside assistance and recovery to get you moving again.
Goods in Transit
Goods in transit cover will insure the goods that are being carried in your vehicle against loss, damage or theft. Your own goods or other peoples' goods can be covered.
Excess Protection
The excess on a commercial vehicle insurance policy is usually higher than the excess on a private car policy so you may want to consider protecting that expense with an Excess Protection policy. This type of policy enables you to claim for any excess up to the policy limit that you have paid and cannot claim back from a Third Party.
Liability Insurance
If your business comes in to contact with members of the public or customers, you should protect yourself against a third party making a claim for loss or injury against your company. If you employ people, you will also need to have Employers Liability Insurance to protect your business against employee claims.
Important things to remember about HGV insurance
You will need to ensure that your HGV Insurance policy is appropriate to your business and to the vehicles that you operate. So, make sure that the usage, the drivers, the weight and type of your vehicle is all correct. You need the policy that is the most appropriate to you not just the cheapest as you may find the cheapest policy does not offer you the right protection.
You may want to consider naming the drivers rather than having an any driver policy as this will reduce the premium and help you to manage the risk.
If you operate more than one hgv vehicle, you may need to consider a fleet policy or a multi vehicle policy.
Whether you are responsible for just a single HGV or a whole fleet of vehicles, ISIS is ready to help you find the HGV insurance that you need for your business and that works to protect it.
Other insurance products from Isis Insurance

Haulage
Isis Insurance are specialist HGV Insurance brokers. Your single vehicle or haulage fleet insurance could not be in better hands.

Goods in Transit
Protect the valuable goods you transport in the UK and Overseas with our bespoke goods in transit insurance policies.

Business
Isis Insurance provide the full suite of business insurance policies, from sole traders, SMEs through to large businesses.
Breakdown Cover
A breakdown can mean considerable time lost, money spent, and stress levels raised. Talk to us about our breakdown cover.