Commercial Vehicle Insurance
Commercial vehicles come in all shapes and sizes. So do insurance policies. Get the right one in place for your commercial vehicle today.
What is commercial vehicle insurance?
Any vehicle in the UK is required to have insurance in place in order to be driven on the road. Commercial vehicles are no different in that respect. But 'commercial vehicle' is a pretty wide ranging term, including everything from catering vehicles, through to tradesmen and couriers with vans. Insurers recognise that vehicles being used for business or commercial purposes present different risks to those being used privately.
A commercial vehicle insurance policy typically offers a range of covers from third party only to comprehensive. However, working with a broker, it can be tailored to your precise requirements based on a whole range of variables, including:
The type and model of the vehicle itself
The age and experience of the drivers who need access to the vehicle
If you are carrying your own goods, or customers goods to single or multiple locations
The level of security fitted to the vehicle
Whether your commercial vehicle is fitted with cameras
What does Commercial Vehicle Insurance cover?
There are three levels of cover available for commercial vehicles, as with private cars. They are third party, third party fire and theft and comprehensive. You should think carefully about what level of cover is suitable for you and your business.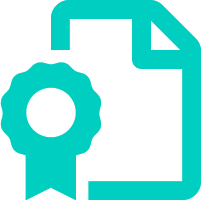 Third Party Only
This is the minimum cover usually available to allow you to take your commercial vehicle onto the roads in the UK. It protects you against damage or injury caused to third parties. So if you crashed into someone elses vehicle, the cost of their repairs would be covered. But it wouldn't pay out for damage to your own vehicle where you are at fault, and you wouldn't be covered if your vehicle was stolen or damaged by fire.
Commercial vehicle third party fire and theft
The next level up, and as the name suggests, it provides protection in the event that your vehicle is stolen or damaged in a fire. You still wouldn't be protected from the costs of repair to your own vehicle if you were involved in an accident that was your fault.
Comprehensive commercial vehicle insurance
This is the widest cover available and means that you get protection from the costs of damage to your own vehicle, even where you may have been at fault. It may also include some extra benefits, such as windscreen cover, and provide you with a courtesy vehicle while your own is being repaired or replaced. Where your vehicle is intrinsic to the day to day running of your business, we'd usually recommend arranging comprehensive cover.
Other policies to consider when taking out commercial vehicle insurance
If you are using a commercial vehicle, there's probably more to consider than the vehicle itself.
It may be that you carry goods, either for yourself or third parties so you may need to consider goods in transit insurance.
If you're a tradesman of any description, you're likely to have tools or materials in the vehicle, so again goods in transit insurance could offer the cover that you need.
Where you have staff driving the vehicles, even if only part time or as casual labour, you will need to take out employers' liability insurance.
All of the above products operate in addition to a standard commercial vehicle policy, but can provide valuable cover to protect you when unexpected incidents happen.
No matter whether you're a self employed tradesman, or are responsible for a fleet of commercial vehicles, we can help. Let us help you understand your commercial vehicle insurance requirements, and arrange the right cover.
Other insurance products from Isis Insurance

Haulage
Isis Insurance are specialist HGV Insurance brokers. Your single vehicle or haulage fleet insurance could not be in better hands.

Goods in Transit
Protect the valuable goods you transport in the UK and Overseas with our bespoke goods in transit insurance policies.

Business
Isis Insurance provide the full suite of business insurance policies, from sole traders, SMEs through to large businesses.
Breakdown Cover
A breakdown can mean considerable time lost, money spent, and stress levels raised. Talk to us about our breakdown cover.