Landlord Insurance
For impartial advice and a fast quote contact a member of the ISIS broking team today – we'll be happy to help.
What is landlord insurance and who needs it?
If you let out property, be it commercial or residential, you should have the correct insurance in place to protect it. Landlords insurance is not compulsory but if the property is mortgaged, it's likely that your mortgage provider will insist on a buildings insurance policy being in place. If you rent out a residential property you will need more than just a standard home insurance policy as there are more risks associated with a rented property.
A Landlords insurance policy can vary widely and is usually made up of a number of different covers, reflecting your particular needs as a landlord.
ISIS insurance can help find you the right landlords insurance policy for your needs. Call us today.
What is included on a landlords insurance policy?
As already stated, landlord insurance policies vary greatly. There are policies designed for residential landlords and policies designed for commercial landlords. There are typical covers and key components that are included in both types of policies however there will be varying considerations when deciding which covers are right for you and the level of cover you need depending of the type of property you rent out. If you rent out a commercial property you will need to consider the business activities of the tenants and the security that you have on the buildings. A landlord insurance policy can include cover for: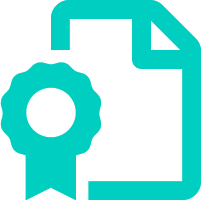 Buildings cover
Protecting the actual building itself, typically from accidental damage, fire, subsidence and a range of other perils.
Contents cover
Loss of damage to your contents caused by fire, theft, storm, flood and a range of other perils.
Loss of rent / alternative accommodation
The cost of temporary accommodation or loss of rent where your tenants cannot live in the property due to damage covered under the policy.
Property owners public liability
Protecting you from claims made by a member of the public.
Employers liability
Protecting you against claims made by someone working for you at the property.
There are a range of common extensions that you may wish to consider buying to adequately protect your investment. For example, you might require that the policy has some legal expenses cover included or loss of rental income. To help make sure you get the right landlord insurance policy for your needs, call us today.
Why get landlord insurance quotes from ISIS Insurance?
ISIS Insurance is a well established independent insurance broker, specialising in business insurance. We will take time to understand what risks you are facing as a landlord. With access to a range of insurers and their policies, we can arrange cover that suits your requirements.
Other insurance products from Isis Insurance

Haulage
Isis Insurance are specialist HGV Insurance brokers. Your single vehicle or haulage fleet insurance could not be in better hands.

Goods in Transit
Protect the valuable goods you transport in the UK and Overseas with our bespoke goods in transit insurance policies.

Business
Isis Insurance provide the full suite of business insurance policies, from sole traders, SMEs through to large businesses.
Breakdown Cover
A breakdown can mean considerable time lost, money spent, and stress levels raised. Talk to us about our breakdown cover.