Skip Lorry Insurance
The ISIS team can help you find the Skip Lorry Insurance cover that you need!
Does your skip lorry insurance really do everything it needs to?
Whether you own and operate a single skip lorry or operate a number of skip lorries, you know the degree of responsibility you bear for the safe operation of your vehicles. Some insurance companies consider skip lorries to be relatively 'high risk' vehicles, which makes getting skip lorry insurance for them an expensive proposition. Others may specialise in offering 'cheap' skip lorry insurance, but this may leave you unprotected in the event of an accident.
At ISIS, we're here to make getting the right cover for you easier. An established, independent broker with a specialism in commercial lorries, we take the time to understand your precise needs. We can offer tailored policies from a range of leading insurers, as well as having access to schemes for lorries that you won't find on the high street. Get in touch today!
We're not a call centre. Don't queue, get straight through.
Instant cover, instant documentation.
Flexible payment options.
Discounts available for new ventures.
Discounts available for vehicles with fixed cameras.
Access to exclusive schemes you won't find on the high street
Important things to remember about skip lorry insurance
Even 'comprehensive' cover does not include some important protections like when your vehicle is being used as a tool of trade. Check the details carefully.
If you operate a fleet of skip lorries, it might be quite a bit less expensive to seek fleet insurance rather than insuring each vehicle separately.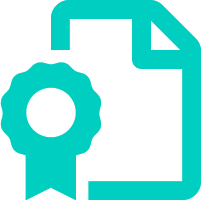 Additional covers to consider when buying skip lorry insurance
It is unlikely that a single comprehensive policy will cover everything that you may need – other policies to consider would be:
Breakdown insurance
Every vehicle can experience a breakdown. This cover can help to keep your vehicles moving.
Public liability insurance
If an accident occurs, causing injury or loss to a member of the public, this kind of cover will offer help to protect your business.
ISIS can make choosing between your different skip lorry insurance options simpler. Call us today to discuss exactly what you need, and how to get it for a reasonable price.
Why choose ISIS Insurance Brokers to buy truck insurance?
ISIS is a long established, independent, award winning insurance brokerage. We specialise in HGV and truck insurance. We have thousands of satisfied customers ranging from owner – drivers through to larger businesses with a fleet of HGV's. We provide cost-effective truck insurance quotes for business of all sizes.
We take time to understand our clients business, allowing our knowledgeable team to understand the unique risks your business faces. The teams' 100 years + experience combined with our close working relationship with a number of leading UK insurers means we can tailor a policy that ensures you're adequately protected. Call us today for a competitive truck insurance quote.
Other insurance products from Isis Insurance

Haulage
Isis Insurance are specialist HGV Insurance brokers. Your single vehicle or haulage fleet insurance could not be in better hands.

Goods in Transit
Protect the valuable goods you transport in the UK and Overseas with our bespoke goods in transit insurance policies.

Business
Isis Insurance provide the full suite of business insurance policies, from sole traders, SMEs through to large businesses.
Breakdown Cover
A breakdown can mean considerable time lost, money spent, and stress levels raised. Talk to us about our breakdown cover.