Landlord with student tenant insurance
The ISIS Commercial Insurance team can help you find the cover that you may struggle with on the high street!
ISIS arrange student landlord insurance that suits your business needs
Landlords with Student tenants can find it difficult to obtain suitable cover for their property. As a specialist broker, ISIS can help arrange the cover you need. For Feefo 5 star service, as rated by our clients, pick up the phone now. You could be on cover within 20 minutes.
We're not a call centre. Don't queue, get straight through.
Instant cover, instant documentation.
Flexible payment options.
Who needs student tenants landlord insurance?
If you own or manage student let properties, you may have found that many insurers refuse you cover. This is because its statistically more likely that the property may suffer damage when occupied by students, many of whom may be living away from home for the first time.. You will therefore need to have a specialist policy in place.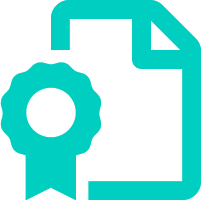 Why do I need Landlords Insurance for Students?
Landlord Insurance is not compulsory by law, but if you have a mortgage on the property, its likely to be a contractual obligation with your mortgage lender to have cover in place. There are over 2.5 million students in the UK and the majority are under 25 and living without parental supervision for the first time – accidents do happen.
Additionally, if the building isn't closely monitored, things like water damage or electrical faults could be left unnoticed and getting worse. Could you afford to discover severe damage to your house after your tenants have left? Could you afford to fix the damage as well as go without rent whilst the repairs are taking place?
What else should I consider when taking out landlords insurance with student tenants?
Landlords Contents Insurance – Your tenants should take out their own Contents Insurance to protect their personal belongings. That being said, it's not unusual for student landlords to let properties fully or partially furnished. If you have furnished the property with sofas, beds or electricals like fridges and microwaves you should consider including contents insurance in your student let insurance. Even if you keep your tenants deposit to cover damages, would it pay to replace an entirely new set of lounge furniture or repair broken white goods?
Landlords Building Insurance – If you own a buy to let property and the property is still mortgaged, you'll need building insurance, your mortgage company will insist on it. It's common in student properties for structural damage to go unnoticed for some time. What appears to be a small crack in the paint could be substantial water leakage. Could you afford to fix your property without it?
If you take out a policy with legal cover, it could cover the costs of lawful eviction of tenants if they break their tenancy agreement as well as cover you against loss of rent.
Why buy Insurance for Landlords with Student Tenants through ISIS Insurance Brokers?
ISIS makes it easy for landlords, property owners and managers to buy insurance – even if they have students as tenants.
Why not speak to one of our experienced, specialist team today?
Other insurance products from Isis Insurance

Haulage
Isis Insurance are specialist HGV Insurance brokers. Your single vehicle or haulage fleet insurance could not be in better hands.

Goods in Transit
Protect the valuable goods you transport in the UK and Overseas with our bespoke goods in transit insurance policies.

Business
Isis Insurance provide the full suite of business insurance policies, from sole traders, SMEs through to large businesses.
Breakdown Cover
A breakdown can mean considerable time lost, money spent, and stress levels raised. Talk to us about our breakdown cover.