Prestige & Supercars Insurance
Your vehicle is different, and so are your insurance needs. Trust our experts to find exceptional cover at the right price.
Prestige & Supercars Insurance
Isis Insurance are specialist prestige and supercars insurance brokers – knowing the owners' high expectations, demands and needs for insuring cars £75,000-£250,000 in value.
Prestige and Performance vehicles deserve so much more than a standard insurance policy. This doesn't necessarily mean that the premium will be hugely more expensive than a more standard car on a price comparison site.
Isis Insurance work with our prestige vehicle underwriters who fully understand the insurance requirements of someone that owns such a vehicle, and we work with the top insurers to get high quality cover at the right price for you.
What we do know is that you expect high quality customer service and for any problems to be sorted quickly and efficiently. You expect replacement vehicles in the event of a claim to be the same day, and more importantly, like for like.
As a specialist "wheels" insurance broker, all our team are motor enthusiasts so you'll enjoy conversing with like-minded people who will be determined to find the very best cover at competitive rates, ensuring risk management policies are in place for your pride and joy.
Benefits of our Prestige & Performance Car Insurance can include*
Any driver extension
Comprehensive driving on all other vehicles for policyholder and named drivers
Agree Value at policy inception and renewal dates
High quality repair network
UK and European motor assistance and breakdown
Like for Like replacement vehicles (same working day)
£100k legal expenses cover
Private registration plate cover (damage or theft)
Family fleet for 2+ vehicles
Add additional vehicles and/or homes and additional properties
High Net Worth Cover (cars/homes/possessions/jewellery etc)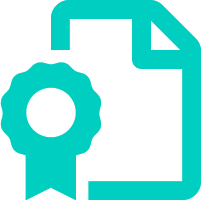 Other policies to consider when taking out commercial vehicle insurance
If you are using a commercial vehicle, there's probably more to consider than the vehicle itself.
It may be that you carry goods, either for yourself or third parties so you may need to consider goods in transit insurance.
If you're a tradesman of any description, you're likely to have tools or materials in the vehicle, so again goods in transit insurance could offer the cover that you need.
Where you have staff driving the vehicles, even if only part time or as casual labour, you will need to take out employers' liability insurance.
All of the above products operate in addition to a standard commercial vehicle policy, but can provide valuable cover to protect you when unexpected incidents happen.
No matter whether you're a self employed tradesman, or are responsible for a fleet of commercial vehicles, we can help. Let us help you understand your commercial vehicle insurance requirements, and arrange the right cover.