Landlord Insurance with DSS Tenants
Are you a landlord with DSS tenants? Get the cover you need with ISIS Insurance Brokers
ISIS arrange DSS landlord insurance that suits your needs
As a landlord with DSS tenants, you may fine that many high street insurance brokers can't arrange the cover you need. At ISIS we offer a flexible, fast insurance service, and can provide cover for landlords with DSS tenants. For Feefo 5 star service, as rated by our clients, pick up the phone now. You could be on cover within 20 minutes.
We're not a call centre. Don't queue, get straight through.
Instant cover, instant documentation.
Flexible payment options.
Why do I need Landlords Insurance for DSS Tenants?
As you will probably know, it is not compulsory for landlords to have insurance by law but if you have a mortgage on the property, most providers will ask for it to be covered too.
It can be difficult to get cost effective insurance for DSS tenants and some Insurance providers will have a straightforward refusal policy on properties with DSS tenants. Typically, this is because the attitude towards DSS tenants is that there are more likely to be a claims made – and not always straightforward ones at that.
At ISIS Insurance, we recognise that this perception of DSS tenants isn't always fairly justified, and that some landlords take care to ensure their property is well maintained and watched over. Working closely with insurers means that ISIS can get the cover for your property and your tenants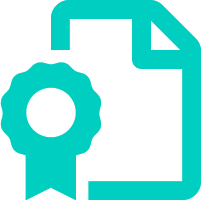 What else should I consider when taking out landlord insurance with DSS tenants?
Landlords Contents Insurance – It is up to the tenants to have insurance for their own possessions but not necessarily yours. If you have furnished, or part furnished the property with sofas, beds or electricals like fridges and microwaves you should consider including contents insurance as part of your cover. Often DSS tenants aren't required to pay a deposit. Could you afford to replace an entirely new set of lounge furniture or repair broken white goods without it?
Landlords Building Insurance – Buildings Insurance isn't required by law but your mortgage provider may insist on it. It's common in rental properties for structural damage to go unnoticed for some time, especially if you have regular new tenants. If you do discover an issue that needs fixing, could you afford to pay it up front and can you afford to not have rent coming in during the repairs?
If you take out a policy with legal cover, it could cover the costs of lawful eviction of tenants if they break their tenancy agreement or neglect to inform you of issues with your property. It can also cover you against loss of rent.
Why buy Insurance for Landlords with DSS Tenants through ISIS?
Isis Insurance Brokers makes it easy for landlords, property owners and managers to buy insurance online – even if they have DSS tenants.
Why not pick up the phone and speak with one of our specialist advisors today?
Other insurance products from Isis Insurance

Haulage
Isis Insurance are specialist HGV Insurance brokers. Your single vehicle or haulage fleet insurance could not be in better hands.

Goods in Transit
Protect the valuable goods you transport in the UK and Overseas with our bespoke goods in transit insurance policies.

Business
Isis Insurance provide the full suite of business insurance policies, from sole traders, SMEs through to large businesses.
Breakdown Cover
A breakdown can mean considerable time lost, money spent, and stress levels raised. Talk to us about our breakdown cover.