HGV Breakdown Cover
Are you protected when your HGVs break down? Keep your HGV on the road with the peace of mind that comes with breakdown cover.
What is HGV breakdown insurance cover?
Most HGV's travel many thousands of miles each year up and down the UK's motorway network. Due to the number of miles travelled, the chances of a vehicle suffering a mechanical breakdown are high and the inconvenience and cost to move a stranded vehicle to a repairer can be astronomical.
HGV breakdown insurance gives you the peace of mind knowing that in the event of a breakdown, you can arrange either a repair at the side of the road or recovery to a repairer for more complicated problems.
The aim of HGV breakdown cover is to get your vehicle moving again following a breakdown either on the road network or at your business premises. Given the problems that can arise when a fully loaded HGV is stranded following a breakdown – having HGV breakdown cover in place should be considered a business essential for HGV owners and operators.
We're not a call centre. Don't queue, get straight through.
Instant cover, instant documentation.
Flexible payment options.
Discounts available for new ventures.
Discounts available for vehicles with fixed cameras.
Access to exclusive schemes you won't find on the high street
What does HGV breakdown cover typically include?
The covers offered vary significantly between insurers but typical features would be:
Cover for different sizes of HGVs, up to 48 tonnes GVW
Cover for vehicles upto 12 years old
Roadside assistance service anywhere in the UK – including cover for breakdowns at your own premises
Roadside repair or recovery to local repairer to resolve more complicated problems
Cover can extend to loss of vehicle keys, flat batteries and incorrect or insufficient fuel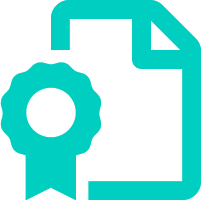 Why choose ISIS Insurance Brokers to buy truck insurance?
ISIS is a long established, independent, award winning insurance brokerage. We specialise in HGV and truck insurance. We have thousands of satisfied customers ranging from owner – drivers through to larger businesses with a fleet of HGV's. We provide cost-effective truck insurance quotes for business of all sizes.
We take time to understand our clients business, allowing our knowledgeable team to understand the unique risks your business faces. The teams' 100 years + experience combined with our close working relationship with a number of leading UK insurers means we can tailor a policy that ensures you're adequately protected. Call us today for a competitive truck insurance quote.
Other insurance products from Isis Insurance

Haulage
Isis Insurance are specialist HGV Insurance brokers. Your single vehicle or haulage fleet insurance could not be in better hands.

Goods in Transit
Protect the valuable goods you transport in the UK and Overseas with our bespoke goods in transit insurance policies.

Business
Isis Insurance provide the full suite of business insurance policies, from sole traders, SMEs through to large businesses.
Breakdown Cover
A breakdown can mean considerable time lost, money spent, and stress levels raised. Talk to us about our breakdown cover.