Motor Trade Insurance
The ISIS Motor Trade Road Risk Insurance team can help you find the cover that you need!
Motor Trade Road Risk Insurance
Buying Motor Trade Road Risk insurance shouldn't be a headache. At ISIS we offer a flexible, fast service designed to keep your business on the road. For Feefo 5 star service, as rated by our clients, pick up the phone now. You could be on cover within 20 minutes.
We're not a call centre. Don't queue, get straight through.
Instant cover, instant documentation.
Flexible payment options.
Cover for wide range of motor trade businesses
Full and part time traders accepted
Cover available for range of vehicle types
Who needs Motor Trade Road Risk Insurance?
No matter whether you own a sales garage, run a business undertaking MOT and repair work, or manage a bodyshop, you need insurance cover for driving and moving the vehicles in your custody or control. This cover is referred to as 'Road Risk' insurance. We can provide a Road Risk policy to a wide range of businesses, from part time car dealers working from home, mobile mechanics and larger repair businesses being run from commercial premises.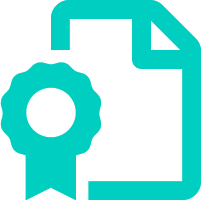 Why choose ISIS Insurance to buy Motor Traders Road Risk Insurance
ISIS Insurance Brokers have extensive experience providing insurance to motor traders. What's more, you will deal with a single broker, who will not only research and advise you on your cover options in the first place, but be on hand for any adjustments or claims support that you need throughout the duration of your policy.
We offer discounts for new businesses and flexible payment options. What's more, we pride ourselves on a service that means that we can typically provide same day cover and documentation. So, why not give us a call today, and get the right Motor Traders Road Risk Insurance in place for your business?
What cover does a Motor Trade Road Risk Insurance Policy provide?
Like any standard motor insurance policy, a Road Risk cover can be bought as a Third Party Only, Third Party Fire and Theft, or at a Comprehensive level. The difference is that a personal insurance policy will refer to the vehicle. A Motor Traders Insurance policy with cover the named driver (you, as a motor trader, as well as any staff you need to cover), instead, and allow for them to drive any vehicle required in working as a motor trader.
Cover provides protection for your own vehicles as well as those of your customers when in your custody and care. It may be that you offer a pick up and collection service from and to your customers home, or that you need to be able to drive a vehicle for diagnostic purposes.
We would ordinarily recommend that Comprehensive cover is most appropriate for motor traders, particularly where you are moving your customers vehicles for them as part of your day to day work.
Cover is flexible and allows you to add or remove vehicles from the MID (Motor Insurance Database), meaning you are always adequately insured for the appropriate vehicles.
Beyond the basic level of cover chosen, policies can be flexed to meet your particular needs. For example, we can arrange cover for up to 6 approved named drivers. Similarly, there are options on the indemnity limit available (the maximum that would be paid out in an insured event). This means that you can choose a level of cover that is appropriate to your needs – if you are dealing with performance track day cars, you might need a higher level of indemnity in place than if you are carrying out repairs on mopeds!
Other insurance products from Isis Insurance

Haulage
Isis Insurance are specialist HGV Insurance brokers. Your single vehicle or haulage fleet insurance could not be in better hands.

Goods in Transit
Protect the valuable goods you transport in the UK and Overseas with our bespoke goods in transit insurance policies.

Business
Isis Insurance provide the full suite of business insurance policies, from sole traders, SMEs through to large businesses.
Breakdown Cover
A breakdown can mean considerable time lost, money spent, and stress levels raised. Talk to us about our breakdown cover.