Ferrari Insurance
We are a leading Ferrari insurance specialist, trust us with your supercar insurance.
Ferrari Car Insurance
Isis Insurance are specialist prestige and supercars insurance brokers – and have strong relationships with underwriters of Ferrari's – and can fully insure all models past and present.
Ferrari is probably the most recognised car brand on the planet, and rightly so. They are also one of the few brands where a large majority of the vehicles go UP in value, despite their age.
You haven't skimped on buying your Ferrari(s) so we are assuming you don't want to cut corners on the insurance either. It can be difficult to insure supercars anyway, but with Isis Insurance, our Prestige Car Insurance team deal day in day out with insuring vehicles from £75,000-£1m, often with owners having a supercar fleet policy.
Some Ferrari Models and Insurance Policies:
Ferrari 488 Insurance
Ferrari 458 Insurance
Ferrari F12
Ferrari F8
Ferrari FF Insurance
Ferrari LaFerrari Insurance
Ferrari Portofino Insurance
Ferrari SP90 Stradale Insurance
Ferrari Monza SP1 and SP2 Insurance
Ferrari 812 Insurance
Ferrari Roma Insurance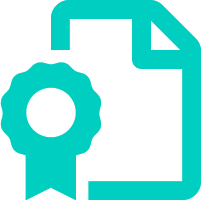 Benefits of our Ferrari Car Insurance can include*
Any driver extension
Comprehensive driving on all other vehicles for policyholder and named drivers
Agree Value at policy inception and renewal dates
High quality repair network
UK and European motor assistance and breakdown
Like for Like replacement vehicles (same working day)
£100k legal expenses cover
Private registration plate cover (damage or theft)
Family fleet for 2+ vehicles
Add additional vehicles and/or homes and additional properties
High Net Worth Cover (cars/homes/possessions/jewellery etc)