Commercial Truck Insurance
The ISIS Commercial Truck Insurance team can help you find the cover that you need!
ISIS arrange Commercial truck insurance that suits your business needs
Buying commercial truck insurance shouldn't be a headache. At ISIS we offer a flexible, fast service designed to keep your business on the road. For Feefo 5 star service, as rated by our clients, pick up the phone now. You could be on cover within 20 minutes.
We're not a call centre. Don't queue, get straight through.
Instant cover, instant documentation.
Flexible payment options.
Discounts available for new ventures.
Discounts available for vehicles with fixed cameras.
Access to exclusive schemes you won't find on the high street
What does Commercial Truck Insurance cover?
Commercial truck insurance can be tailored to your particular requirements, but in terms of the vehicle type, the scope is wide:
3.5 tonne light haulage vehicles
5 tonne commercial vehicles
7.5 tonne trucks
10 tonne lorries
HGVs of 10 – 44 tonnes
Skip lorries
Commercial fleets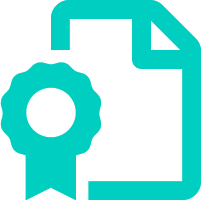 Key Features
This is where you really see the benefit of using an expert insurance broker for commercial trucks. We'll take the time to understand you, your business, and what you actually need from your cover. We'll explain your various options to you, and then we'll make it extremely easy for you to choose between them with confidence.
Commercial lorry insurance
The bulk of the lorries on the UK's roads today fall into the 7.5-tonne class. There are a great many options, from the bare minimum to comprehensive cover. Cover can then be tailored to suit your precise requirements, reflecting things like whether you're driving in the UK or in Europe as well. You can choose to add on extras like breakdown cover, too.
Why choose ISIS Insurance Brokers to buy truck insurance?
ISIS is a long established, independent, award winning insurance brokerage. We specialise in HGV and truck insurance. We have thousands of satisfied customers ranging from owner – drivers through to larger businesses with a fleet of HGV's. We provide cost-effective truck insurance quotes for business of all sizes.
We take time to understand our clients business, allowing our knowledgeable team to understand the unique risks your business faces. The teams' 100 years + experience combined with our close working relationship with a number of leading UK insurers means we can tailor a policy that ensures you're adequately protected. Call us today for a competitive truck insurance quote.
Other insurance products from Isis Insurance

Haulage
Isis Insurance are specialist HGV Insurance brokers. Your single vehicle or haulage fleet insurance could not be in better hands.

Goods in Transit
Protect the valuable goods you transport in the UK and Overseas with our bespoke goods in transit insurance policies.

Business
Isis Insurance provide the full suite of business insurance policies, from sole traders, SMEs through to large businesses.
Breakdown Cover
A breakdown can mean considerable time lost, money spent, and stress levels raised. Talk to us about our breakdown cover.