Haulage Fleet Insurance
ISIS can help you find the haulage fleet insurance you need to protect your business!
A flexible approach to arranging your haulage fleet insurance
We're here to take the stress out of buying your haulage fleet insurance policy. For Feefo 5 star service, as rated by our clients, pick up the phone now. You could be on cover within 20 minutes.
We're not a call centre. Don't queue, get straight through.
Instant cover, instant documentation.
Flexible payment options.
Discounts available for new ventures.
Discounts available for vehicles with fixed cameras.
Access to exclusive schemes you won't find on the high street
What is haulage fleet insurance?
If you own or manage a haulage, warehousing or logistics firm you will know how complicated managing a fleet can be. We can help, taking the insurance headache away with a flexible haulage fleet policy.
Haulage fleet insurance cover is designed to be flexible and to help make life that little bit easier for you when it comes to managing your insurance. You can choose from varying levels of cover from Third Party Only to Comprehensive. A fleet policy will also give you the flexibility of ensuring all relevant drivers have access to the vehicles that you need them to use.
We can also offer employers liability and public liability insurance. These protect you in the event of a claim made against your business by staff (even temporary or agency staff) as well as from members of the public. Separate cover can be arranged under a goods in transit policy for the goods themselves, meaning that if they are damaged or destroyed you are protected from the costs of replacement or repair.
To find out if haulage fleet insurance could be a great fit for your business, contact the ISIS Insurance team today.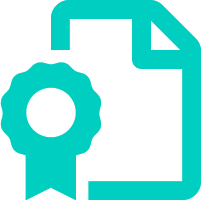 Other policies to consider in addition to a haulage fleet insurance
Haulage fleet insurance offers a range of cover, typically comprehensive, for all the working vehicles in your fleet. The details vary from insurer to insurer, and we can help you understand the differences. When taking out specialist haulage fleet insurance you might also need to consider other covers for your business such as:
Public liability cover
Goods in transit cover
Employer liability cover
Legal expenses cover
Other things to consider that may affect the premium you pay include:
Driver recruitment and training
Permanently fitted cameras to vehicles and trailers
Tracking devices and telematic systems.
Talk to ISIS about your haulage fleet insurance and general business cover needs.
We are specialists in the HGV Insurance market. That means we have knowledgeable staff with years of experience placing fleet cover for hauliers. We work with a range of leading insurers and even have access to specialist insurance schemes for HGV's that you won't find on the High Street.
Other insurance products from Isis Insurance

Haulage
Isis Insurance are specialist HGV Insurance brokers. Your single vehicle or haulage fleet insurance could not be in better hands.

Goods in Transit
Protect the valuable goods you transport in the UK and Overseas with our bespoke goods in transit insurance policies.

Business
Isis Insurance provide the full suite of business insurance policies, from sole traders, SMEs through to large businesses.
Breakdown Cover
A breakdown can mean considerable time lost, money spent, and stress levels raised. Talk to us about our breakdown cover.