Liability Insurance
There are a range of liability covers available through ISIS – get in touch for a quote today.
Who needs liability insurance?
No matter how skilled or experienced you are in your trade, accidents do happen and if you are held negligent or responsible in anyway, you could be subject to a claim for compensation. We are living in an increasingly litigious society and as such it has never been more important to make sure that you have the right protection in place to cover you and your business against a compensation claim.
If a client, employee or member of the public suffers injury or damage to their property as result of your business activities then you could be held liable and be subject to a claim for compensation against you. Liability Insurance offers protection for your business against the cost of compensation and the legal fees to defend such claims.
The key to getting the right cover for your business is understanding the risks that you face. As a business insurance broker, we're here to understand your business and tailor a policy that suits your needs precisely. Give us a call today, we'll be glad to help.
What liability insurance is available through ISIS Insurance?
ISIS is a specialist business insurance broker. We can provide a range of quotes for a number of different types of liability cover.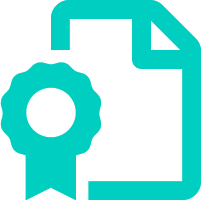 Public Liability Insurance
A Public Liability insurance (often referred to as PL Insurance) policy would cover your legal liability to pay any damages awarded to members of the public for injury, illness, disease, or damage to their property, sustained because of your negligence during your business activity. Remember you or your employee need to be held legally liable for a third party to make a claim against you. The policy would also provide cover for the legal costs and expenses that you may incur in trying to defend any claim. Public Liability isn't a compulsory insurance but without the protection of an insurance policy if you are found to be liable you will have to pay any compensation claims and legal fees yourself and these claims can be very expensive. A minor incident may result in a major claim! .
Employers liability insurance
If you employ people even if it just part time or casual employees, you will also need Employers Liability insurance. Employers Liability Insurance is compulsory by law. Employers Liability Insurance (sometimes referred to as EL Insurance) offers protection against compensation claims received from your employees or ex-employees for injury or illness sustained because of the work they do for you. Having good Health & Safety procedures, risk assessment policies and adequate supervision will help in reducing the risk of these claims, however accidents do happen and you need to be financially protected if they do.
The minimum level of indemnity required by law is £5million but most Insurance policies offer a £10million limit as standard.
Why choose ISIS Insurance for my business liability insurance?
ISIS Insurance is an established independent business insurance specialist. Getting the right liability insurance cover for your business can be complex and time consuming.
We'd be happy to understand your business, get to know your needs and recommend what types of liability insurance may be relevant to you. We can provide you with quotes from a range of leading providers. Call us today – we'll be glad to help.
Other insurance products from Isis Insurance

Haulage
Isis Insurance are specialist HGV Insurance brokers. Your single vehicle or haulage fleet insurance could not be in better hands.

Goods in Transit
Protect the valuable goods you transport in the UK and Overseas with our bespoke goods in transit insurance policies.

Business
Isis Insurance provide the full suite of business insurance policies, from sole traders, SMEs through to large businesses.
Breakdown Cover
A breakdown can mean considerable time lost, money spent, and stress levels raised. Talk to us about our breakdown cover.