Hired In Plant Insurance
Get a quote for plant hire insurance cover fast from ISIS Insurance today!
Who needs hired in plant insurance?
If during the course of your working activity, you need to make use of plant or machinery hire, it is essential and usually a contractual requirement to arrange insurance to cover any unfortunate eventualities such as loss or damage.
Dependant on the type of plant and machinery that you use, the cost of repair or replacement can be significant. When you hire any form of plant or machinery, including construction plant hires, the hire company will usually insist that you arrange plant insurance to provide cover in the event that the item is damaged or stolen while in your possession. Without the insurance cover in place, you would be responsible for the cost of repair or replacement.
Additionally, this type of policy can be extended to include any items of plant or machinery that you own.
What does plant hire insurance cover?
Policies vary and can be flexed to suit your particular requirements. Typically, plant hire insurance can be used for tools, equipment and machinery. It could be that your requirements throughout the year may vary and the level of cover that you require will fluctuate dependant on the contracts that you undertake.
It's important to note that hired in plant insurance does not usually cover equipment that you've borrowed or been loaned. It only covers plant and machinery that you're hired under a contract.
There is usually a stipulated single item value limit, and again this can be flexed to reflect your particular needs.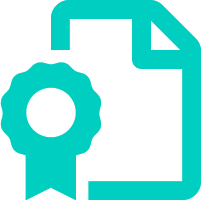 Why buy hired in plant insurance from ISIS Insurance Brokers?
ISIS Insurance is a long established, independent insurance broker, authorised and regulated by the Financial Conduct Authority with access to a wide range of plant insurance products from many UK leading insurance companies.
We will take time to understand your particular requirements and arrange a hired in plant insurance policy, which is suitable for your individual requirements, with the flexibility that you need to protect your business. Call us today, we'll be glad to help.
Other insurance products from Isis Insurance

Haulage
Isis Insurance are specialist HGV Insurance brokers. Your single vehicle or haulage fleet insurance could not be in better hands.

Goods in Transit
Protect the valuable goods you transport in the UK and Overseas with our bespoke goods in transit insurance policies.

Business
Isis Insurance provide the full suite of business insurance policies, from sole traders, SMEs through to large businesses.
Breakdown Cover
A breakdown can mean considerable time lost, money spent, and stress levels raised. Talk to us about our breakdown cover.