Aston Martin Insurance
A true British classic, we'll ensure your insurance cover is as great as the car itself.
Aston Martin Car Insurance
Isis Insurance are specialist prestige and supercars insurance brokers. Aston Martin's fall directly into this category and we pride ourselves on our expertise and finding robust yet affordable insurance policies for all Aston Martin owners.
A timeless classic, and famous from the James Bond movies, you need to make sure that your insurance policy has everything covered when insuring what it is a classic supercar and worth considerable sums of money.
That's where we can help quickly and efficiently. One call or website enquiry to our expert team and we will have your insurance requirements dealt with the minimum of fuss, with an account manager available all the time throughout the life of your policy.
Aston Martin Models and Insurance Policies:
Aston Martin DB11 Insurance
Aston Martin DB9 Insurance
Aston Martin DBS Insurance
Aston Martin DBX Insurance
Aston Martin Vantage Insurance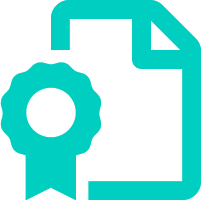 Benefits of our Aston Martin Car Insurance can include*
Any driver extension
Comprehensive driving on all other vehicles for policyholder and named drivers
Agree Value at policy inception and renewal dates
High quality repair network
UK and European motor assistance and breakdown
Like for Like replacement vehicles (same working day)
£100k legal expenses cover
Private registration plate cover (damage or theft)
Family fleet for 2+ vehicles
Add additional vehicles and/or homes and additional properties
High Net Worth Cover (cars/homes/possessions/jewellery etc)